Cellophane Market Analysis, Opportunities and Growth Forecast to 2025
This report focuses on the top players in North America, Europe, Asia-Pacific, Latin America, and Middle East & Africa.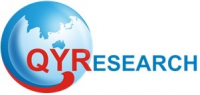 City of Industry, CA -- (SBWire) -- 08/09/2018 --This report studies the global Cellophane market status and forecast, categorizes the global Cellophane market size (value & volume) by key players, type, application, and region.

The global Cellophane market is valued at 300.90 million US$ in 2017 and will reach 406.22 million US$ by the end of 2025, growing at a CAGR of 3.82% during 2017-2025.

Top Cellophane Players Covered in This report: Sales, Production Value and Market Share in 2017

Futamura Chemical

Weifang Henglian Cellulose Film

Zhejiang Koray New Materials

Hubei Golden Ring

Yibin Grace

Request To buy Full Report @ https://www.qyresearch.com/settlement/pre/e9b9e649b396bc30179741ef3ae00d7f,0,1

Market Breakdown by Type: Cellophane Sales (MT)

Colourless Cellophane

Coloured Cellophane

Market Breakdown by Application: Cellophane Sales (MT)

Food Packaging

Tobacco Packaging

Pharmaceutical Packaging

Cosmetic Packaging

Request Sample Copy of Report @ https://www.qyresearch.com/sample-form/form/238632/global-cellophane-market

About QYResearch
QYResearch always pursuits high product quality with the belief that quality is the soul of business. Through years of effort and supports from huge number of customer supports, QYResearch consulting group has accumulated creative design methods on many high-quality markets investigation and research team with rich experience. Today, QYResearch has become the brand of quality assurance in consulting industry.
Media Relations Contact