Wet Blasting Machines Industry Projected to Reach 62 Million US$ by the End of 2025
The global Wet Blasting Machines Industry is valued at 55 million US$ in 2017 and will reach 62 million US$ by the end of 2025, growing at a CAGR of 1.5% during 2018-2025.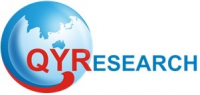 City of Industry, CA -- (SBWire) -- 08/10/2018 --This report studies the global Wet Blasting Machines market status and forecast, categorizes the global Wet Blasting Machines market size (value & volume) by manufacturers, type, application, and region. This report focuses on the top manufacturers in North America, Europe, Japan, China, and other regions (India, Southeast Asia, Central & South America, and Middle East & Africa).

This report studies the Wet Blasting Machines market, Wet Blasting Machines or wetblasting machines are designed to simultaneously blast and degrease components, in a quick and easy dust-free process, which achieves outstanding finishing results on a variety of components.

Robotic blasting technique has been adopted to increase the scope of sand blasting in areas where complex process requirements, part complexity, and quality control needs are not sufficed by standard automation solutions. Increased demand from aerospace, automotive and construction sectors is expected to drive market growth over the forecast period. There has been an increase in the use of sand blasting for creating three-dimensional signage and rendering a handmade and carved look.

Inhalation of silica, which has been traditionally used as an abrasive material in sand blasting machines, causes health hazards such as silicosis and other lung diseases. This has resulted in the governments of many countries forbidding the use of blast cleaning abrasives containing more than 0.1% free silica, on account of which other abrasive materials such as water, walnut shells, and crushed glass have gained prominence. Shot blasting machines, which involve the use of metallic shots and grits as abrasives, have substituted sand blasting machines in several applications to alleviate the risk of contracting lung diseases, thereby restraining market growth to some extent.

The practice of sand blasting denim to give them a distressed or worn out look was rampant before instances of workers suffering from silicosis owing to inhalation of fine silica particles came into light. Strict regulations in several countries resulted in this practice being banned; however, it is believed that sand blasting has moved to other countries such as Bangladesh, Pakistan, and Egypt to take advantage of the availability of cheap labor and unstructured regulations.

The global Wet Blasting Machines market is valued at 55 million US$ in 2017 and will reach 62 million US$ by the end of 2025, growing at a CAGR of 1.5% during 2018-2025.

Request to Buy Full Report@ https://www.qyresearch.com/settlement/pre/99af03ce9372a00201e20665658e2c0f,0,1

The major manufacturers covered in this report

Rosler

Wheelabrator(Norican)

Guyson

Vapormatt

ICM

Macoho

Clemco

Vixen

Nicchu

Paul Auer

Raptor Blaster

Graf Technik

Airblast

Hodge Clemco

KKS Ultraschall

AB SHOT

Beijing Changfeng

Geographically, this report studies the top producers and consumers, focuses on product capacity, production, value, consumption, market share and growth opportunity in these key regions, covering

North America

Europe

China

Japan

Southeast Asia

India

On the basis of product, this report displays the production, revenue, price, market share and growth rate of each type, primarily split into

Manual Wet Blasting Machines

Automatic Wet Blasting Machines

On the basis of the end users/applications, this report focuses on the status and outlook for major applications/end users, consumption (sales), market share and growth rate for each application, including

Automotive

Aerospace

Shipbuilding

Others

Request Sample Copy of the Report @ https://www.qyresearch.com/sample-form/form/157006/global-wet-blasting-machines-market

About QY Research
QY Research established in 2007, focus on custom research, management consulting, IPO consulting, industry chain research, data base and seminar services. The company owned a large basic data base (such as National Bureau of statistics database, Customs import and export database, Industry Association Database etc), expert's resources (included energy automotive chemical medical ICT consumer goods etc.
Media Relations Contact