Coated Abrasives Market Research Report - Global Forecast to 2022: Recent Trends, Key Players, Future Demand, Growth Factors, Opportunities, Regions and Applications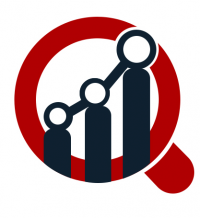 Pune, India -- (SBWire) -- 08/10/2018 --Market Scenario:

Coated Abrasives involve abrasive grains bonded to a flexible substrate generally made of paper, cloth, vulcanized rubber, and polyester film using adhesives and are used to polish hard material by rubbing the material against the abrasives. The most commonly used Coated Abrasive grains include aluminum oxide, silicon carbide, zirconia alumina, ceramic alumina, garnet, and emery and are commercially available in different forms such as belts, rolls, discs, and wheels. According to MRFR analysis, the Global Coated Abrasives Market is expanding at a CAGR of 6.3 % by the end of the forecast period of 2022.

Get a Sample Report for Brief Overview @ https://www.marketresearchfuture.com/sample_request/2413

Market Dynamics:

The Universal Nature of Applications Coupled with Growing End-Use Industries is the Prime Driver of the Market Growth

The Coated Abrasives account for more than 33 % share of the global multi-billion abrasives industry. Coated Abrasives are employed across an array of industries such as metal works, wood works, automotive and others. The rebound in the automotive sales, growing metal works industry, and application expanse such as cutting, grinding and polishing is fuelling the market growth. Growth in furnishing owing to expanse in construction activities, especially in the developing market is expected to augment the demand for Coated Abrasives.

Technological Advancements are expected to Result in High Demand for High Tech Products

Old generation Coated Abrasives suffered from smearing problems when the resin overheated during use. However new bond chemistry has eliminated this drawback. Advanced resin and nylon mesh technology integrate both coarser grits and fine abrasives. Development of high-performance grains such as ceramic alumina and silicon carbide are ultra-sharp, having a microcrystal structure which increases the cut-rate and life of products. Thus, latest products have attractive benefits such as controlled cut with minimal stock removal, predictably consistent, uniform finish, increased safety, and ability to polish irregular surfaces, which is driving the fast growth of the market.

Dominant Players:

Some of the leading vendors operating in the Global Coated Abrasives Market are Hermes Schleifmittel GmbH, Saint-Gobain, 3M, Sia Abrasives AG, KLINGSPOR, CUMI, VSM AG and others.

Market Segmentation:

To generate a detailed view of the Global Coated Abrasives Market, the report has been segmented into Types, Applications and Regions.

Based on the Types, the market is segmented into aluminum oxide, silicon carbide, zirconia alumina, ceramic alumina, emery, and garnet. Aluminum oxide and silicon carbide account for the most significant revenue share of 71.2 % of the Global Coated Abrasives Market.

Based on the Applications, the market is segmented into metalworking, woodworking, automotive, electronics & semiconductors, aerospace & defense, and others. Metalworking segment accounts for the most significant share of the market. Metalworking and woodworking segments together account for more than one-third revenue market share of the Coated Abrasives Market. However, electronic & semiconductor segment is expected to grow at the fastest CAGR.

Based on Regions, the market is segmented into North America, Europe, Asia Pacific, Middle East and Africa.

Access Sample Report @ https://www.marketresearchfuture.com/reports/coated-abrasives-market-2413

Regional Analysis:

Asia-Pacific accounts for the most significant market share, owing to the substantial demand generated by growing end-user industry along with the expansion of manufacturing units in the Asia-Pacific region. Asia Pacific region is expected to deliver the fastest growth of 7 %CAGR led by China and India.

Europe accounts for the second largest market and is expected to be led by Germany, France, U.K., and Italy. The sizeable automotive industry of Germany is a prime driver of the European market. North America is expected to be led by the U.S. However, the Middle-East & Africa market is expected to provide lucrative market expansion opportunities for low-cost products owing to growth in industrialization.
Media Relations Contact