Global Nurse Call System Market to Witness Robust Expansion by 2025 - QY Research, Inc.
QYResearch is a leading market research publisher which pursuits high product quality with the belief that quality is the soul of business and consulting group has accumulated creative design methods on many high-quality markets investigation and research team with rich experience.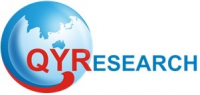 City of Industry, CA -- (SBWire) -- 08/10/2018 --This report focuses on the global Nurse Call System status, future forecast, growth opportunity, key market and key players. The study objectives are to present the Nurse Call System development in United States, Europe and China.

A nurse call button is a button found around a hospital bed that allows patients in health care settings to alert a nurse or other health care staff member remotely of their need for help. When the button is pressed, a signal alerts staff at the nurse's station, and usually, a nurse or nurse assistant responds to such a call. Some systems also allow the patient to speak directly to the staffer; others simply beep or buzz at the station, requiring a staffer to actually visit the patient's room to determine the patient's needs.

Increasing investments towards various healthcare IT systems has led to the trend of adopting latest state of the art communication systems in hospitals. Healthcare facilities have been increasingly focusing on building efficient communication infrastructure in order to provide improved medical care to their patients.

Furthermore, with the ongoing technological advancements in the IT and communication systems, the nurse call systems market is expected to continue witnessing strong growth in the following years.

The key players covered in this study

Ascom

Jeron Electronic Systems

Rauland-Borg

TekTone

Azure Healthcare

Cornell Communications

Hill-Rom Holdings

Ascom

Rauland-Borg Corporation

Tyco SimplexGrinnell

STANLEY Healthcare

Vigil Health Solutions

Intercall Systems

Live Sentinel

Elpas

Market segment by Type, the product can be split into

Wired Systems

Wireless Systems

Market segment by Application, split into

Hospitals

Ambulatory Surgical Centers & Clinics

Nursing Homes & Assisted Living Centers

Market segment by Regions/Countries, this report covers

United States

Europe

China

Japan

Southeast Asia

India

Central & South America

Request Sample Copy of Report@ https://www.qyresearch.com/sample-form/form/659794/global-nurse-call-system-market

About QY Research
QY Research established in 2007, focus on custom research, management consulting, IPO consulting, industry chain research, data base and seminar services. The company owned a large basic data base (such as National Bureau of statistics database, Customs import and export database, Industry Association Database etc), expert's resources (included energy automotive chemical medical ICT consumer goods etc.
Media Relations Contact