Global Hemophilia Gene Therapy Market Key Players, Share, Trend, Segmentation and Forecast to 2025
QYResearch is a leading market research publisher which pursuits high product quality with the belief that quality is the soul of business and consulting group has accumulated creative design methods on many high-quality markets investigation and research team with rich experience.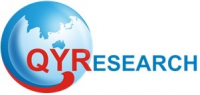 City of Industry, CA -- (SBWire) -- 08/16/2018 --This report studies the global Hemophilia Gene Therapy market size, industry status and forecast, competition landscape and growth opportunity. This research report categorizes the global Hemophilia Gene Therapy market by companies, region, type and end-use industry.

Hemophilia is a rare bleeding disorder in which the blood does not clot normally. Hemophilia is a monogenic disease (a disease that is caused by a genetic defect in a single gene). There are two types of hemophilia caused by mutations in genes that encode protein factors which help the blood clot and stop bleeding when blood vessels are injured. Individuals with hemophilia experience bleeding episodes after injuries and spontaneous bleeding episodes that often lead to joint disease such as arthritis. The most frequent forms of hemophilia affect males.

About 80% of them have hemophilia A, which affects the clotting factor VIII. The second most common form, hemophilia B, is due to a deficiency of the clotting factor IX. Several biotechs are racing to launch the first gene therapy for hemophilia. Currently, uniQure in the Netherlands and Spark Therapeutics in the US have the most advanced programs. Spark scored a victory in December when it presented Phase I/II for its candidate SPK-9001. The gene therapy was able to reduce annual bleeding episodes by 97%, as compared to its competitor uniQure's candidate, AMT-060. However, uniQure has fought back. The company added a modification in its gene therapy that is known to increase clotting activity by 8- to 9- fold. This improved version has already been cleared to start a Phase III clinical trial in both Europe and the US.

Hemophilia B has traditionally been the main focus of biotechs, since most big pharma efforts were focused on the bigger hemophilia A market. In addition, applying gene therapy to hemophilia A is more challenging; The gene coding for the factor IX protein missing in hemophilia B is simply smaller than that for factor VIII missing in hemophilia A, and therefore easier to fit in the viral vectors used for gene delivery. US-based BioMarin is leading the development of a gene therapy. To overcome the size limit, the company has deleted a region from the factor VIII protein that is not necessary for clotting.

Hemophilia treatment is currently in the pre-clinical stage. And the multiple treatments that are underway might significantly improve the quality of life of patients with hemophilia, by getting rid of frequent infusions and hospital visits, and transitioning patients from severe to mild hemophilia.

In 2017, the global Hemophilia Gene Therapy market size was xx million US$ and it is expected to reach xx million US$ by the end of 2025, with a CAGR of xx% during 2018-2025.

This report focuses on the global top players, covered

Spark Therapeutics

Ultragenyx

Shire PLC

Sangamo Therapeutics

Bioverativ

BioMarin

uniQure

Freeline Therapeutics

Market segment by Regions/Countries, this report covers

United States

Europe

China

Japan

Southeast Asia

India

Market segment by Type, the product can be split into

Hemophilia A

Hemophilia B

Market segment by Application, split into

Hemophilia A Gene Therapy

Hemophilia B Gene Therapy

The study objectives of this report are:

To study and forecast the market size of Hemophilia Gene Therapy in global market.

To analyze the global key players, SWOT analysis, value and global market share for top players.

To define, describe and forecast the market by type, end use and region.

To analyze and compare the market status and forecast between China and major regions, namely, United States, Europe, China, Japan, Southeast Asia, India and Rest of World.

To analyze the global key regions market potential and advantage, opportunity and challenge, restraints and risks.

To identify significant trends and factors driving or inhibiting the market growth.

To analyze the opportunities in the market for stakeholders by identifying the high growth segments.

To strategically analyze each submarket with respect to individual growth trend and their contribution to the market

To analyze competitive developments such as expansions, agreements, new product launches, and acquisitions in the market

To strategically profile the key players and comprehensively analyze their growth strategies.

In this study, the years considered to estimate the market size of Hemophilia Gene Therapy are as follows:

History Year: 2013-2017

Base Year: 2017

Estimated Year: 2018

Forecast Year 2018 to 2025

Request to Buy Full Report@ https://www.qyresearch.com/settlement/pre/b51aaf8a7bc038f50862007fe9ba7719,0,1

For the data information by region, company, type and application, 2017 is considered as the base year. Whenever data information was unavailable for the base year, the prior year has been considered.

Key Stakeholders

Hemophilia Gene Therapy Manufacturers

Hemophilia Gene Therapy Distributors/Traders/Wholesalers

Hemophilia Gene Therapy Subcomponent Manufacturers

Industry Association

Downstream Vendors

Available Customizations

With the given market data, QYResearch offers customizations according to the company's specific needs. The following customization options are available for the report:

Regional and country-level analysis of the Hemophilia Gene Therapy market, by end-use.

Detailed analysis and profiles of additional market players.

Request Sample Copy of Report@ https://www.qyresearch.com/sample-form/form/377898/global-hemophilia-gene-therapy-market

About QY Research
QY Research established in 2007, focus on custom research, management consulting, IPO consulting, industry chain research, data base and seminar services. The company owned a large basic data base (such as National Bureau of statistics database, Customs import and export database, Industry Association Database etc), expert's resources (included energy automotive chemical medical ICT consumer goods etc.
Media Relations Contact