Global and Japan Hearable Devices Market Industry Trend and Forecast 2025
QYResearch is a leading market research publisher which pursuits high product quality with the belief that quality is the soul of business and consulting group has accumulated creative design methods on many high-quality markets investigation and research team with rich experience.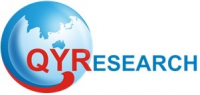 City of Industry, CA -- (SBWire) -- 08/16/2018 --A hearable device is a kind of microcomputer that is positioned in the ear and is fitted in the ear canal of the user. This kind of device makes the use of wireless technology to enhance and complement the hearing experience of the wearer. There are many exciting and limitless possibilities of the hearable devices that are experiencing an excellent reception in the market. An area of application which has enormous applications in the field of hearable devices is the area of augmented hearing.
This report focuses on the Hearable Devices market. Compared to 2016, Hearable Devices market managed to increase sales by 130.54 percent to 1653 K Units worldwide in 2017 from 717 K Units in 2016. Overall, the Hearable Devices market performance is positive, despite the weak economic environment.

Some key factors driving this market are the growing demand for smartphones as a source of entertainment; consumer preference for wearable and portable devices; increasing demand for health monitoring applications and hearing aids; and high investment in R&D for hearables by OEMs.

This report studies the Hearable Devices market's development status and future trend in Japan, focuses on top players in Japan, also splits Hearable Devices market by type and by applications, to fully and deeply research and reveal the market general situation and future forecast.

The major players include

Apple

Samsung

Sennheiser

Sony

GN (Jabra)

Sivantos

Starkey

Bragi

Doppler

Miracle-Ear

Valancell

Earin

Eargo

AKG

Audio-Technica

Edifier

Geographically, this report splits the Japan market into 5 regions,

Tokyo

Yokohama

Osaka

Nagoya

Others

Request to Buy Full Report@ https://www.qyresearch.com/settlement/pre/d109bb0df5206d12cd9d51a0e0afd5d3,0,1

On the basis of product, the Hearable Devices market is primarily split into

By Product

Headphone

Headset

Earbuds

Hearing Aids

By Technology

Bluetooth

Wi-Fi

Others

On the basis on the end users/applications, this report covers

Consumer

Healthcare

Others

Request Sample Copy of Report@ https://www.qyresearch.com/sample-form/form/420007/global-and-japan-hearable-devices-market

About QY Research
QY Research established in 2007, focus on custom research, management consulting, IPO consulting, industry chain research, data base and seminar services. The company owned a large basic data base (such as National Bureau of statistics database, Customs import and export database, Industry Association Database etc), expert's resources (included energy automotive chemical medical ICT consumer goods etc.
Media Relations Contact