Hochman & Goldin Discusses Risky Social Media Challenge
The traffic ticket law firm of Hochman & Goldin suggests drivers should refrain from participating in the social media "Keke Challenge" to avoid receiving traffic citations or risking serious injuries.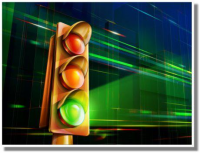 Miami, FL -- (SBWire) -- 08/15/2018 --For those of unaware of the Keke Challenge, its popularity skyrocketed last month when the musician Drake released a song titled "In My Feelings". The song resulted in an Internet meme dance "challenge" where drivers exit their vehicle while it is in motion and perform a dance next to the vehicle as they are being recorded on video to then share on social media.

The Keke Challenge has resulted in numerous people attempting the risky dance, and it has already led to at least one person being struck by an oncoming vehicle. There are also other videos where drivers can be seen falling onto the pavement as they try to exit the vehicle while it is still in motion.

Though the Keke Challenge may come across as fun, it can be potentially dangerous and may cause the driver to receive close to $1,000 worth of citations if they are caught by a Florida law enforcement officer. For example, a driver may receive a citation for impeding the flow of traffic ($164), reckless driving (as much as $500), failing to wear a seatbelt ($114), and careless driving (another $164 fine).

This information is provided for educational or informational purposes only and should not be construed as legal advice. The information is not provided in the course of an attorney-client relationship and is not intended to substitute for legal advice.

About Hochman & Goldin, P.A.
Scott Hochman and Sunny Goldin, both alumni from University of Miami School of Law, have each been practicing law in Florida for over 20 years. The Miami traffic attorney has handled more than 180,000 traffic citations in the courts of Miami-Dade and Broward Counties and also represent clients in misdemeanor criminal cases. They also work as Miami expungement attorneys and are ready to assist clients. Call 305-665-1000 for more information or to speak with a Miami traffic lawyer.
Media Relations Contact