Neuromarketing Solutions Market to Grow at 9.1% CAGR from 2018-2024: Global Industry Size, Share, Trends, Segments and Geographic Overview by Leading Players
Neuromarketing Solutions Market – Global Industry Analysis, Size, Share, Growth, Trends and Forecast 2018 – 2024" with coming years Industries Trends, projections of Global Growth, ajor key player and Case study, Review, Share, Size, Effect.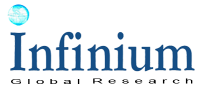 Pune, India -- (SBWire) -- 08/16/2018 --North America to influence the Global Neuromarketing solution Market through 2018-2024

Global Neuromarketing Solution Market was dominated by the North America region over the historic period of 2016. Some factors, which are driving the North American neuromarketing solution market are it houses several leading companies operating in the neuromarketing solutions market, continuous increase in number of neuromarketing solution providers firm, highly advanced technological infrastructure which has made them early adopters of technology and providing early mover advantage in this sector.

Download a sample copy of the report: https://www.infiniumglobalresearch.com/reports/sample-request/1535

Increasing application of neuromarketing in several sector to understand the consumer is influencing the market

One of the key factors spelling growth for the market is the fact that neuromarketing solutions help to process consumer data in a marketing environment in a highly effective manner owing to the use of neuroscience techniques. The rising applications of neuromarketing solutions across a number of industries, chiefly as the awareness regarding the vast potential benefits of these techniques is rising at a promising pace, is influencing the growth of this market.

Functional Magnetic Resonance Imaging to Remain Most Preferred Technology

Based on the technology, the global market for neuromarketing solutions is classified into functional magnetic resonance imaging (fMRI), magnetoencephalography (MEG), eye tracking, electroencephalography (EEG), and positron emission tomography (PET). The fMRI segment is leading this market.

Singapore Press Holdings (SPH) launched neuromarketing consumer insights lab in March 2018

Singapore Press Holdings (SPH) and neuroscience technology company NeuroTrend launched a neuromarketing consumer insights lab to provide deeper level consumer insights for advertisers. NeuroTrend has worked with global companies such as Johnson & Johnson, KFC, Knauf, Lays, Pepsico, Pfizer, Philip Morris, Teva Pharmaceutical, World Wildlife Fund and more.

Facebook builded Its Own Neuroscience Center to Study Marketing in May 2017

Facebook opened center for marketing science innovation, which would be a place for the social network to conduct neuroscience research that would help advertisers, publishers, brands and tech companies to better understand what type of content resonates across platforms and devices. This lab would study users in a variety of situations meant to simulate viewing content in various settings, including on a desktop computer, mobile device or big-screen television.

Do Inquiry Before Purchasing the Report Here: https://www.infiniumglobalresearch.com/reports/enquiry/1535

GSK Consumer Healthcare launched a new 'consumer sensory lab' in October 2017

GSK Consumer Healthcare launched a new high-tech 'consumer sensory lab'. The lab, located at the firm's UK headquarters in Brentford, aimed to understand consumers' sensory preferences, working alongside the existing 'shopper science lab' to understand consumer preferences and behaviors throughout the product development process. Products will be tested by the panel during eight weekly sessions, meaning that consumer preferences will be incorporated throughout the product development process. 

Report Highlights:

The report provides deep insights on demand forecasts, market trends and micro and macro indicators. In addition, this report provides insights on the factors that are driving and restraining the global neuromarketing solutions market. Moreover, IGR-Growth Matrix analysis given in the report brings an insight on the investment areas that existing or new market players can consider. The report provides insights into the market using analytical tools such as Porter's five forces analysis and DRO analysis of neuromarketing solutions market. Moreover, the study highlights current market trends and provides forecast from 2018-2024. We also have highlighted future trends in the neuromarketing solutions market that will impact the demand during the forecast period. Moreover, the competitive analysis given in each regional market brings an insight on the market share of the leading players. This report will help manufacturers, suppliers and distributors of the neuromarketing solutions market to understand the present and future trends in this market and formulate their strategies accordingly.
Media Relations Contact