Global Acupuncture Needles Sales Market to Witness Robust Expansion by 2025
QYResearch is a leading market research publisher which pursuits high product quality with the belief that quality is the soul of business and consulting group has accumulated creative design methods on many high-quality markets investigation and research team with rich experience.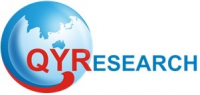 City of Industry, CA -- (SBWire) -- 08/22/2018 --This report studies the Acupuncture Needles market status and outlook of global and major regions, from angles of players, regions, product types and end industries; this report analyzes the top players in global and major regions, and splits the Acupuncture Needles market by product type and applications/end industries.

Acupuncture needles has its origin from China. It involves the insertions of thin needles into certain locations of the human body. These locations are generally termed as acupuncture points and form the main focus of the acupuncture treatment. The procedure may also involve the application of pressure, heat or laser light at the acupuncture points.

The classification of Acupuncture Needles includes Disposable Needle and Non-disposable Needle. And the proportion of Disposable Needle in 2017 is about 99.28%, and the proportion is in increasing trend from 2013 to 2017.

Acupuncture Needles is widely used in Hospitals, Clinics and other field. The most proportion of Acupuncture Needles is used in Hospitals, and the proportion in 2017 is about 49.18%.

China is the largest consumption place, with a consumption market share nearly 68.76% in 2017. And the proportion is in increasing trend from 2013 to 2017.

In the last several years, global market of Acupuncture Needles developed rapidly, with an average growth rate of 7.08%. In 2017, global revenue of Acupuncture Needles is nearly 92 M USD; the actual consumption is about 9689.8 million Pcs.

The major players in global Acupuncture Needles market include

Suzhou Medical

SEIRIN

Empecs

Dongbang

Suzhou Acupuncture

Wuxi Jiajian

Asiamed

Cloud & Dragon

AIK Medical

Geographically, this report is segmented into several key regions, with sales, revenue, market share and growth Rate of Acupuncture Needles in these regions, from 2013 to 2025 (forecast), covering

China

Europe

Japan

Korea

India
Request to Buy Full Report@ https://www.qyresearch.com/settlement/pre/114f64285a85d70355b1f123aea89578,0,1

Southeast Asia

RoW

On the basis of product, the Acupuncture Needles market is primarily split into

Disposable Needle

Non-disposable Needle

On the basis on the end users/applications, this report covers

Hospitals

Clinics

Others

Request Sample Copy of Report@ https://www.qyresearch.com/sample-form/form/390001/global-acupuncture-needles-sales-market

About QY Research
QY Research established in 2007, focus on custom research, management consulting, IPO consulting, industry chain research, data base and seminar services. The company owned a large basic data base (such as National Bureau of statistics database, Customs import and export database, Industry Association Database etc), expert's resources (included energy automotive chemical medical ICT consumer goods etc.
Media Relations Contact