Detailed Examination of Retail Automation Market – A High Potential for Growth Expected by 2020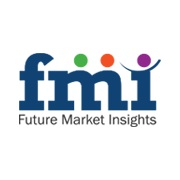 Valley Cottage, NY -- (SBWire) -- 08/28/2018 --Overview

Automation is the latest advancement set to revolutionise the global retail market. The retail automation market is expected to witness steady growth, owing to such avant-garde collaboration between global retail and consumer goods sector, and the global electronics and IT industry. Considering the fact that retail industry drives the growth of several business and trade ventures around the world, the influence of automation will bring more efficiency to billions of retail transactions.

Visual merchandising, planogram, and big data in retail are the key trends fuelling the demand of automated services in retail markets. Effective automated products and programs that speed up the sales mechanism, create efficiency in product supplies, and develop easily-accessible business platforms that can produce a lucrative environment for the growth of the retail automation market globally.

The global market for retail automation is gaining traction in Asia Pacific, Western Europe, and Middle East & Africa (MEA). The two most lucrative regions for the growth of the global retail automation market are North America and Europe.

Retail Automation in North America

Of these two regions, North America is the current market leader, holding the greater pie of retail automation market share. The North American retail automation market is likely to register high growth rate during 2014-2020 period.

North America remains a lucrative market for retail automation globally, with the US and Canada witnessing steady demand. North American consumers have adopted the prominent trend of relying on retail automated products and services for business transactions, which has made an affirming impetus on the retail automation market. Economic progress and rising purchasing power of consumers are some of the trends, specific to North America, that make the outlook of retail automation market considerably positive.

Request sample:https://www.futuremarketinsights.com/reports/sample/rep-na-200

The European Retail Automation Market

Europe, on the other hand, is closing in on North America in order to become the leading key region in the global retail automation market. Several retail chains and multiple product lines established in Europe are helping the setting up of retail automation in European nations. The European regional market is primarily segmented into UK, Germany, Spain, France and others. Britain's exodus from EU is likely to impact the implementation of automation in UK's retail market. But, the economic stability in other European countries is expected to create a supportive dais for building up the retail automation market.

Factors Benefiting the Growth of Retail Automation Market

North America and Europe, collectively, will continue their prominence in the global market, with respect to the market size, revenue share, and overall demand. The factors that will incite this growth are,

Growth of Local Retail & Customer Reception

Local retail markets are growing in several parts of North America & Europe. Combined with a positive consumer response, automated retail will continue flourishing in niche retail markets.

Overflowing Investments on Automation Products & Services

Retail giants dominating the existing retail market are investing in automated programs and devices for creating efficient output. The cost advantage is increasing the demand for automated retail services.

Proliferation of Shopping Centres and Supermarkets

Consumers in the US and European countries prefer buying from hypermarket and malls, which is great platform for automated retail kiosks.

Challenges in the Global Retail Automation Market

The retail automation market in North America and Europe is growing steadily, but there are a handful of factors that may restrain or slow down its growth. In the US and Canada, a key challenge for retail automation is its greatest disadvantage -- the loss of job. Labours and working professionals at retail outlets are a major contributor of the region's economy. Rising unemployment levels could plunge the local economy, having a rippling effect on the national economies of North America.

Request TOC:https://www.futuremarketinsights.com/toc/rep-na-200

In Europe, the instability of economies across its constituent nations is restraining the growth of its retail automation market. Improving financial conditions in Turkey, Russia and Poland could influence the expansion of automated retail products; however, theundulating economies of Spain, Italy as well as Britain, can impede the adoption of automation in European retail sector.

Besides, maintaining the continuous supervision of retail kiosks, high dependency on electricity and the implications arriving from variable internet regulations are some other restraints recoiling the progress of retail automation in Europe and North America.
Media Relations Contact