Car Rearview Mirror Industry Capacity, Production, Value, Ex-Factory Price and Growth Rate, 2018-2025
The Car Rearview Mirror Industry report contains a complete product overview and its scope in the market to define the key terms and provide the clients a holistic idea of the market and its tendency.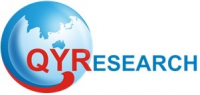 City of Industry, CA -- (SBWire) -- 09/21/2018 --This study focuses on the production side and consumption side of Car Rearview Mirror, presents the global Car Rearview Mirror market size by manufacturers, regions, type and application, history breakdown data from 2013 to 2018, and forecast to 2025. In terms of production side, this report researches the Car Rearview Mirror capacity, production, value, ex-factory price, growth rate, market share for major manufacturers, regions (or countries) and product type. In terms of consumption side, this report focuses on the consumption of Car Rearview Mirror by regions and application. The key regions like North America, Europe, Asia-Pacific, Central & South America, Middle East and Africa etc.

Car rearview mirror is a mirror in automobiles and other vehicles, designed to allow the driver to see rearward through the vehicle's backlight. It is an important auto part in vehicles for the safety of drivers. The mirror is not ground flat -- the front glass surface is at an angle to the back (mirrored) surface. So if you looked at this mirror out of its casing, it would be wedge-shaped with the thicker edge at the top. Due to the fast development of vehicles industry, Chinese market is becoming the most important market in the world. Many foreign car rearview mirror manufacturers enter into Chinese market by investment or joint venture with domestic companies. At present, the major companies in China are Magna Tangnali Tangnali, MSR, Ficosa, Ichikon and Changchun Fawer.

The growing China vehicle market brings a big scale demand to the car rearview mirror industry. In the past years, the rearview mirror industry kept in a rapid development and the industry will still stay in a fast step in future. As the development of the car rearview mirror, electric adjustment function is gradually applied in the product and other additional functions are required to add to the rearview mirror. In future, the rearview mirror will become more intelligent. To grab more market, the domestic companies have to expand the technology, capital investment and brand influence. To meet the challenge of the domestic companies and keep their leading stage, foreign companies need to increase the technology innovation and speed up the product upgrading. In the future, China will be a market of fierce competition.

The Car Rearview Mirror market was valued at xx Million US$ in 2017 and is projected to reach xx Million US$ by 2025, at a CAGR of xx% during the forecast period. In this study, 2017 has been considered as the base year and 2018 to 2025 as the forecast period to estimate the market size for Car Rearview Mirror.

Request Sample Copy of Report @ https://www.qyresearch.com/sample-form/form/717729/global-car-rearview-mirror-industry-research-report-growth-trends-and-competitive-analysis

This report includes the following manufacturers; we can also add the other companies as you want.

Magna Tangnali

SMR?China?

Ficosa?China?

Ichikon?China?

Changchun Fawer

Gentex (Shanghai)

Shanghai Lvxiang

Beijing Goldrare

Sichuan Skay-View

Shanghai Ganxiang

Market Segment by Product Type

Exterior Mirrors

Interior Mirrors

Under rearview mirrors

Market Segment by Application

Sedan

MPV

SUV

Cross passenger car

Key Regions split in this report:

North America

Asia-Pacific

Europe

Central & South America

Middle East & Africa

Request To buy Full Report @ https://www.qyresearch.com/settlement/pre/006ee43e9de2112661d81032da68d9b6,0,1,Global%20Car%20Rearview%20Mirror%20Industry%20Research%20Report%252C%20Growth%20Trends%20and%20Competitive%20Analysis%202018-2025

About QYResearch
QYResearch always pursuits high product quality with the belief that quality is the soul of business. Through years of effort and supports from huge number of customer supports, QYResearch consulting group has accumulated creative design methods on many high-quality markets investigation and research team with rich experience. Today, QYResearch has become the brand of quality assurance in consulting industry.
Media Relations Contact