Soy Food Products Market Detailed Analytical Overview by 2020
Future Market Insights has announced the addition of the "Soy Food Products Market: Global Industry Analysis and Opportunity Assessment 2014 - 2020 " report to their offering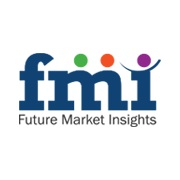 Valley Cottage, NY -- (SBWire) -- 10/01/2018 --Soy products are made out of soybean. They are a substitute for milk and milk products such as cheese, flavoured milk, yoghurts and spreads among others. Soy products also act as a substitute for meat products, and are best suited for vegan diets. Soybeans are rich in protein content and provide amino acids that are essential for the body. Soy contains two types of fatty acids namely omega-3 and omega-6 fatty acids. Soybean was first cultivated in China from where it spread to other parts of Asia. Soybeans are used to prepare a variety of food products such as soymilk, soy flour, tofu, tamari, tempeh and others. Soymilk is prepared after soaking soybeans in water. Tofu is a cheese-like food made after curdling the soymilk and is an excellent substitute for cheese for lactose intolerant people. Tamari or soy sauce is made by fermenting soybeans and is used as flavouring agent.

Soy has a number of health benefits such as increasing bone density. It can also reduce the risk of heart failure as it reduces the cholesterol level in the blood. Soy is a good source of vitamins like B6 and B12 are essential for increasing the hair growth as they nourish the hair follicles. It also provides minerals like zinc and iron.

Request Sample Report @ https://www.futuremarketinsights.com/reports/sample/rep-gb-105

Soy contains certain chemicals called as isoflavones which reduce the risk of breast cancer in women. However, individuals with kidney stones containing oxalates should avoid consuming soy foods as they are a rich source of oxalates. Processed soy food have added sugar that increases calorie levels in the body and increases the chance of heart failure. Soy protein is used in various products like baked goods, pasta, cereals, and meat and meat products.

The total annual production of soybean production contributes to 55–58% of the total oilseed output which is about 210–230 million tonnes. The major producers in the soy market are India, US, Brazil, China and Argentina. The soy market contributes 70 to 80 million tonnes of the global trade. Major exporters of soybeans are US, Brazil and Argentina. China is a major importer of soybean.

A major driver of the soy market is the increased health awareness among individuals as soy has relatively less calories and various health benefits. Another important driver is increased lactose intolerance among the individuals which causes them to consume soy products instead of milk and milk products. The majority of lactose intolerant individuals are found in Asia, Europe, Africa, and US. Several flavours that are added to soy products increase their appeal and demand among the consumers. Another driver for soy is its price: the prices of soy products are considerably lower than that of milk products. This attracts more customers towards the products. One of the major restraints of the soy market is the absence of calcium. Soy products have artificial calcium added to them which is of comparatively less nutrient value.

The soybean market is segmented on the basis of types, geographies, technology, and applications. On the basis of type, the soybean market is segmented into protein isolates which contain 90% protein, soy protein concentrates which contain 70% protein content, and soy flour which contains 50% protein content. On the basis of applications, the market is segmented into bakery and confectionary, meat products, functional foods, dairy products, and infant foods. Geographically, the market is segmented into North America, Western Europe, Asia Pacific and the rest of the World.

In the US, the soy products market including soy-based bars, beverages and snacks has experienced a high double digit growth since 2011. Food manufacturers are constantly launching new products in the soy food category thereby widening the product offering for their customers. For instance, Laboratoire PYC, a France-based B2B functional food manufacturer, launched a line of protein-filled dietetic crisps in April 2014 that instantly became popular in Europe and North America. Consumers buy it as a slimming food to eat both at home and on-the-go as its label says "high protein", "high fibre" and "low sugar".

Request to View TOC @ https://www.futuremarketinsights.com/toc/rep-gb-105

Some of the key players of the market are DuPont Solae, Northern Soy Inc., Whole Soy & Co., ADM Inc. Solbar Ltd., Cargill Inc., The Scoular Company, and Linyi Shansong Biological Products Co. Ltd.
Media Relations Contact