Commutator Market:Global Value – 3740 Mn by 2025 : CAGR of 3.1% During 2018-2025
This study focuses on the production side and consumption side of Commutator, presents the global Commutator market size by manufacturers, regions, type and application, history breakdown data from 2013 to 2018, and forecast to 2025.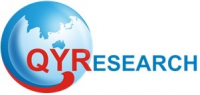 Los Angeles, CA -- (SBWire) -- 10/02/2018 --In terms of production side, this report researches the Commutator capacity, production, value, ex-factory price, growth rate, market share for major manufacturers, regions (or countries) and product type.

In terms of consumption side, this report focuses on the consumption of Commutator by regions and application. The key regions like North America, Europe, Asia-Pacific, Central & South America, Middle East and Africa etc.

A commutator is the moving part of a rotary electrical switch in certain types of electric motors and electrical generators that periodically reverses the current direction between the rotor and the external circuit. It consists of a cylinder composed of multiple metal contact segments on the rotating armature of the machine. Two or more stationary electrical contacts called "brushes" made of a soft conductor like carbon press against the commutator, making sliding contact with successive segments of the commutator as it rotates. The windings (coils of wire) on the armature are connected to the commutator segments.

In the coming years there is an increasing demand for Commutators in the regions of United States and Europe that is expected to drive the market for more advanced Commutators. Increasing of auto industry expenditures, more-intense competition, launches in introducing new products, increasing of spending on household appliances industry, retrofitting and renovation of old technology, increasing adoption of Commutator will drive growth in United States and Europe markets. However, China is still the biggest market in the world.

Globally, the Commutators industry market is low concentrated as the manufacturing technology of Commutators is relatively matures than some high-tech equipment. And some enterprises, like Kolektor, Huarui Electric, Kaizhong, etc. are well-known for the wonderful performance of their Commutators and related services. At the same time, China, occupied 53.90% production market share in 2016, is remarkable in the global Commutators industry because of their market share and technology status of Commutators.

The consumption volume of Commutators is related to downstream industries and global economy. As there will always be some uncertain in the global economy in the following years, the growth rate of Commutators industry may not keep that fast. But it is surely forecasted that the market of Commutators is still promising.

The Commutator market was valued at 2920 Million US$ in 2017 and is projected to reach 3740 Million US$ by 2025, at a CAGR of 3.1% during the forecast period. In this study, 2017 has been considered as the base year and 2018 to 2025 as the forecast period to estimate the market size for Commutator.

Request Sample Copy of this Report @ https://www.qyresearch.com/sample-form/form/719101/global-commutator-industry-research-report-growth-trends-and-competitive-analysis

This report includes the following manufacturers; we can also add the other companies as you want.

Kolektor

Huarui Electric

Kaizhong

Angu

Sugiyama

Great Wall

Nettelhoff

Lifeng

Suzhou Kegu

Electric Materials

Takachiho

TRIS

MAM

Toledo

Market Segment by Product Type

Groove Commutator

Hook Type Commutator

Others

Market Segment by Application

Automatic Industry

Household Appliances

Power Tools

Others

Buy Full Market Research Report Now, Report delivery time within 24 hours @ https://www.qyresearch.com/settlement/pre/e25691f9afbcd84eb6935aa946bbc31d,0,1,Global%20Commutator%20Industry%20Research%20Report%252C%20Growth%20Trends%20and%20Competitive%20Analysis%202018-2025

About QYResearch
QYResearch established in 2007, focus on custom research, management consulting, IPO consulting, industry chain research, data base and seminar services. The company owned a large basic data base (such as National Bureau of statistics database, Customs import and export database, Industry Association Database etc), expert's resources (included energy automotive chemical medical ICT consumer goods etc.
Media Relations Contact