Party Balloon Market Is Supposed to Grow at a CAGR of 5.13% Between 2017 and 2023 - QYResearch
The Party Balloon Industry report contains a complete product overview and its scope in the market to define the key terms and provide the clients a holistic idea of the market and its tendency.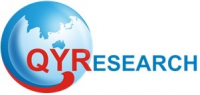 Los Angeles, CA -- (SBWire) -- 10/11/2018 --This study researches the market size of Party Balloon, presents the global Party Balloon sales and revenue by companies, regions, type and application, history breakdown data from 2013 to 2018, and forecast to 2025. This report focuses on the key data information of Party Balloon in key regions like North America, Europe, Asia Pacific, Central & South America, and Middle East & Africa, presents sales, revenue, market share, growth rate of Party Balloon for each region and countries in each region. For top companies, this report investigates and analyzes the sales, revenue, market share and growth rate for the top players, key data from 2013 to 2018.

This report also studies the global market status, competition landscape, market share, growth rate, future trends, market drivers, opportunities and challenges, sales channels, distributors and Porter's Five Forces Analysis. Party Balloons are air-tight bags made out of latex a light material or foil that can be inflated with air or other gas. The ordinary air, or other gases such as helium, can be forced into them for expansion purposes. Latex balloons are available in all kinds of shapes, sizes, and colors to delight children and adults at birthday parties and other festive occasions or used as a tool of advertisement.

Latex Occidental accounted for 1.846% of the Global Party Balloon sales market share in 2016. Other players accounted for 1.129%, 1.116% including CTI Industries and BELBAL. The market is not only influenced by the price, but also influenced by the product performance. The leading companies own the advantages on better performance, more abundant product's types, better technical and impeccable after-sales service. Consequently, they take the majority of the market share of high-end market. Looking to the future years, prices gap between different brands will go narrowing. Similarly, there will be fluctuation in gross margin.

Despite the presence of competition problems, due to the global recovery trend is slightly, investors are still optimistic about this area; the future will still have more new investment enter the field. The global Party Balloon revenue is valued at 582.86 million USD in 2017 and is expected to reach 786 million USD by the end of 2023, growing at a CAGR of 5.13% between 2017 and 2023. Europe dominates the global demand market for Party Balloon and APAC is anticipated to continue increase for a foreseeable future.

Request Sample Copy of Report @ https://www.qyresearch.com/sample-form/form/720340/global-party-balloon-industry-research-report-growth-trends-and-competitive-analysis

This report includes the following manufacturers; we can also add the other companies as you want.

Latex Occidental

CTI Industries

BELBAL

Pioneer Balloon

Sempertex

Gemar Balloons

Amscan

Colour Way

Xingcheng

Maple City Rubber

Market Segment by Product Type

Latex Party Balloon

Foil Party Balloon

Market Segment by Application

Commercial

Residential

Market size split by Region

North America

Asia-Pacific

Europe

Central & South America

Middle East & Africa

Benefits of Purchasing QY Research Report
- Analyst Support: Get you query resolved from our expert analysts before and after purchasing the report
- Customer's Satisfaction: Our expert team will assist with all your research needs and customize the report
- Inimitable Expertise: Analysts will provide deep insights about the reports
- Assured Quality: We focus on the quality and accuracy of the report

Buy Full Report Now, Report delivery time within 24 hours @ https://www.qyresearch.com/settlement/pre/efb06f309d0f082a883960a3b49c9dab,0,1,Global%20Party%20Balloon%20Industry%20Research%20Report%252C%20Growth%20Trends%20and%20Competitive%20Analysis%202018-2025

About QYResearch
QYResearch always pursuits high product quality with the belief that quality is the soul of business. Through years of effort and supports from huge number of customer supports, QYResearch consulting group has accumulated creative design methods on many high-quality markets investigation and research team with rich experience. Today, QYResearch has become the brand of quality assurance in consulting industry.
Media Relations Contact