Autonomous Car Market - Constant Technological Innovations to Create Lucrative Opportunities
Autonomous Car Market (Level of Automation - Level 1, Level 2, Level 3, Level 4 and Level 5) - Global Industry Analysis, Size, Share, Growth, Trends and Forecast 2025 - 2035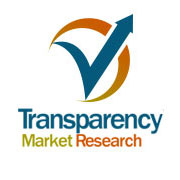 Albany, NY -- (SBWire) -- 10/22/2018 --The strong presence of competitors will characterize the global market for autonomous cars, finds a new study by Transparency Market Research (TMR). Tesla Motors Inc., Nissan Motor co., Ltd. and Waymo LLC are expected to lead this market in future. The high degree of product differentiation will maintain the high degree of competition between the players.

According to TMR's estimations, the shipment volume of autonomous cars will reach 0.60 mn units in 2025. Rising at a phenomenal CAGR of 47.50% during the period from 2025 to 2035, the shipment volume is likely to increase to 29.31 mn units by the end of the forecast period. Level 3 autonomous cars are likely to witness the most prominent demand across the world during that period.

Browse The Report: https://www.transparencymarketresearch.com/autonomous-cars-driverless-cars-market.html

The geographical analysis of the global market for autonomous cars has also been provided in this research study. Analysts have considered North America, Europe, Asia Pacific, South America, and the Middle East and Africa as the main regional markets for autonomous cars. As North America is anticipated to experience a comparatively faster uptake of autonomous cars, it is likely to witness a higher growth rate than other regional markets during the forecast period.

Asia Pacific is also expected to exhibit steady growth in the demand for autonomous cars during that period on account of the rising awareness among consumers pertaining to the advancements in technology and the substantial upswing in their disposable income. In this region, the level 3 autonomous cars are anticipated to account for the most prominent share of total demand volume, thanks to the forthcoming infrastructural development in the information and communication sector in China, Singapore, and Japan.

Get Sample Copy of this report @ https://www.transparencymarketresearch.com/sample/sample.php?flag=S&rep_id=12653

Apart from this, the Asia Pacific market for autonomous cars is also projected to gain significant impetus from the high population residing here. Researchers predict economies with sharp increasing geriatric population, such as Japan and China, will emerge to be the early adopters of autonomous cars in Asia Pacific, states the research study.

"With the constant innovation and update in technology, autonomous cars are likely to be the next big thing across the world", says the author of this study. The significantly rising number of accidents across the world is expected to fuel the adoption of autonomous cars as they are supposed to be highly effective in reducing the number of road accidents and make streets safer by automating safety features. The advancements in technology are likely to enable autonomous cars to save tens of thousands of lives every year, lost to traffic accidents and fatalities due to the human errors in judgment, which will eventually reflect on their sale in the future.
Media Relations Contact