Escalating Demand for Bottled Water Industry Due to Awareness of Drinking Pure and Clean Water
Market Dynamics To Escalate Demand For Bottled Water Market Throughout 2024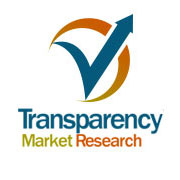 Albany, NY -- (SBWire) -- 10/23/2018 --Bottled Water Market had gained revenue worth US$198.5 bn in 2017, which is further expected to grow up to US$307.2 bn by 2024. This growth is projected to occur at a splendid CAGR of 6.44% during the forecast period from 2017 to 2024. In terms of volume, an estimated demand of 528.2 bn liters of bottled water could be sold by the end of 2024.

Rising Awareness for Drinking Water from Recycled Bottles Drives Market

A rising awareness for drinking pure and clean water among masses all over the globe is majorly driving the global bottled water market. We all know that the environment is degrading more by the day, and to save it from getting worse, it is highly necessary that consumers need to utilize specific goods in certain forms.

Request For Report Brochure For Latest Industry Insights @ https://www.transparencymarketresearch.com/sample/sample.php?flag=B&rep_id=658

Using reusable water bottles is one such way that can significantly contribute towards reducing harmful effects caused to the environment, specifically due to excessive garbage dumping. A rising awareness among the masses to use reusable water bottles for reducing plastic utilization is primarily driving the global bottles water market too. Additionally, easy availability and portability of water sold in bottled makes customers prefer buy the bottles instead of other packaged water items, consequently making the market grow at a fast pace.

Apart from increasing awareness levels for greater intake of water among prosperous parts of the world, the bottled water market also stands to gain impetus from growing popularity of carbonated water. Companies operating in the bottled water market are coming up with ecofriendly packaging materials as well as providing for adequate recycling. Mushrooming of small and medium enterprises (SMEs) is also stoking the demand for large-sized bottled water. On the other hand, environmental impact of plastic bottles and stringent government regulations are a few restraints obstructing the bottled water market from attaining a stronger growth rate.

Obtain Report Details @ https://www.transparencymarketresearch.com/bottled-water-market.html

Bringing about extensive innovations in bottled water manufacturing processes, and striving towards increasing awareness among masses regarding benefits of using recycled bottles are prime strategies implemented by businesses working in the global bottled water market. Many companies are developing advanced and cost-effective techniques of producing water bottles, so that they can efficiently function while causing least harm to the environment. Such businesses are also receiving tremendous support from most governments all over the globe. Mountain Valley Spring Company LLC, Groupe Danone, PepsiCo Inc, Icelandic Water Holdings, The Coca Cola Company, Nestle Waters, Unicer - Bebidas SA, Grupo Vichy Catalan, Suntori Beverage & Food Ltd, and CG Roxane, LLC, are key players operating in the global bottled water market.
Media Relations Contact