Global Linear Low-Density Polyethylene (LLDPE) Market Is Expected to Reach US $59,815 Mn in 2023 - TMR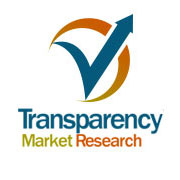 Albany, NY -- (SBWire) -- 10/23/2018 --Transparency Market Research has released a new market report titled "Linear Low-density Polyethylene (LLDPE) Market - Global Industry Analysis, Size, Share, Growth, Trends and Forecast, 2015 - 2023." According to the report, the global LLDPE market was valued at US$ 35,464.8 Mn in 2014 and is anticipated to reach US$ 59,815 Mn in 2023, expanding at a CAGR of 6.0% between 2015 and 2023.

Read Report Overview @
https://www.transparencymarketresearch.com/linear-low-density-polyethylene-market.html

Linear low-density polyethylene (LLDPE) is a linear polymer (polyethylene) with considerable amount of short branches. It is commonly produced by copolymerization of ethylene with higher alpha-olefins such as butene, hexane, and octane. Solution polymerization and gas-phase polymerization are two primary techniques used in the manufacture of LLDPE. LLDPE is widely used in applications such as films, injection molding, rotomolding, wires and cables, sheets, and pipes and conduits. These are used in end-user industries such as packaging, agriculture, construction, automotive, houseware, marine, and toys.

Films was the largest application segment of the LLDPE market, accounting for over 70% share in 2014. Additionally, it is expected to be the fastest-growing application segment, expanding at a CAGR of approximately 6% between 2015 and 2023. Extensive range of LLDPE resins is utilized in blown and cast film applications that require high impact and tear and puncture resistance. LLDPE is widely used in the manufacture of agricultural films, stretch films, heavy-duty sacks, lamination, personal care film, freezer film, heavy-duty bags, and overwrap.

Rapid growth in the flexible packaging industry is anticipated to drive demand for LLDPE in the films segment. Application products such as houseware, lids, large industrial containers, caps, pails, crates, sealant cartridges, and mobile garbage bins are manufactured by injection molding of LLDPE, whereas water tanks (including small water tanks to large agricultural tanks), canoes, small boats, marine floats and traffic barriers, luggage, furniture parts, and toys are produced by the process of rotomolding of LLDPE. Demand for LLDPE in processes such as injection molding and rotomolding is estimated to increase at a decent rate in the next few years. Other applications of LLDPE include wires and cables, sheets, and pipes and conduits. Demand for these products is also estimated to rise considerably during the forecast period.

Request to view Sample Report:
https://www.transparencymarketresearch.com/sample/sample.php?flag=S&rep_id=5927

Key players in the LLDPE market include Exxon Mobil Corporation, The Dow Chemical Company, LyondellBasell Industries N.V., Saudi Basic Industries Corporation (SABIC), Borealis AG, Formosa Plastics Corporation, U.S.A. (Formosa Plastics), China Petroleum & Chemical Corporation (Sinopec Corporation), INEOS Group AG, Chevron Phillips Chemical Company LLC, NOVA Chemicals Corporation, Sasol Limited, and Braskem S.A.
Media Relations Contact