3D Cameras Market: Primarily Propelled by the Enhanced Visual Appeal 3D Cameras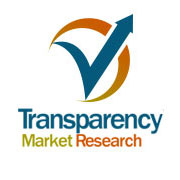 Albany, NY -- (SBWire) -- 10/23/2018 --3D cameras enable photographers to capture images that create a depth illusion in 2D photographs, enhancing the visual appeal of the photograph. Incorporation of 3D technology in video cameras is, of course, not a novel concept and has been a mainstay in the entertainment industry for many years. 3D videos allow viewers to immerse themselves into the on-screen action much more naturally than with 2D footage. 3D still cameras are a relatively more recent innovation and took much more time to take off commercially, only becoming a commercial hit around the turn of the ongoing decade. However, 3D cameras are now steadily rising in demand.

PDF Brochure For Future Advancements:
https://www.transparencymarketresearch.com/sample/sample.php?flag=B&rep_id=10664

Stereo camera technology is a popular method of getting 3D still photographs. Stereo 3D cameras work by utilizing two camera lenses instead of the one that defines the current paradigm of cameras. This allows the camera to function like a pair of human eyes and thus provide depth perception to the photo. The global 3D cameras market is primarily propelled by the enhanced visual appeal 3D cameras provide and the rapid rate of innovation in the industry.

Global 3D Cameras Market: Drivers and Restraints

The rising popularity of 3D content is the primary factor propelling the global 3D cameras market. The engaging nature of 3D photography is becoming increasingly commercially lucrative in the modern market, with many publications trying to boost their user reach through the use of 3D photography. This will be a strong factor boosting the demand for 3D cameras in the coming years. The growing demand for 3D TVs is also a major factor driving the demand for 3D cameras.

Download and View Report TOC, Figures and Tables:
https://www.transparencymarketresearch.com/sample/sample.php?flag=T&rep_id=10664

The relatively easy incorporation of 3D cameras in smartphones is another factor expected to drive the global 3D cameras market in the coming years. Due to the ease of carrying a smartphone with an advanced camera instead of a bulky and expensive SLR camera, many amateur photographers are starting to choose mobile phones for photography over SLRs. Smartphone manufacturers, recognizing the popularity of mobile photography, are expected to incorporate 3D cameras as a USP in the coming years. The rising popularity of high-end smartphones in the increasingly urbanized economies in Asia Pacific and the Middle East will thus boost the global 3D cameras market significantly. From the point of view of 3D camera manufacturers, smartphones are the cheapest vehicle for 3D cameras to make a commercial impact, which will ensure rising usage of 3D camera technology in smartphone cameras.
Media Relations Contact