Smart Textile Market - Growing Preference for Wearable Technology Propells Growth - TMR
Smart Textile Market - Global Industry Analysis, Size, Share, Growth, Trends and Forecast 2016 - 2024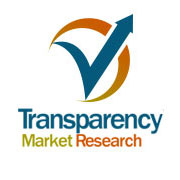 Albany, NY -- (SBWire) -- 10/23/2018 --Rapid advancements in textile technologies, nanotechnology, biosensors, new materials, and miniaturized electronics are bringing about a major change to the overall growth dynamics of the global market for smart textiles. Although the sector is still in the very early stages of development, the possibilities of innovative smart textiles extending the overall usefulness and functionalities of common fabrics are immense.

Get an exclusive sample of this report @ https://www.transparencymarketresearch.com/sample/sample.php?flag=S&rep_id=8356

Smart textiles hold immense promise in the sector of wearable devices and are expected to be emerge as the primary vehicles for the wearable technology's widespread use. The use of wearable devices such as heart rate monitors, motion sensors, and pedometers is expected to see a significant rise in the next few years as the global consumer becomes increasingly aware about healthcare and personal wellbeing in general.

This trend will encourage the increased use of smart textiles across the sports and fitness domain. TMR analysts suggest that the smart textiles market across the sports and fitness industry will expand at a 33.1% over the period between 2015 and 2023.

Obtain Report Details @ https://www.transparencymarketresearch.com/smart-textile-market.html

The market is also expected to witness substantial traction across the healthcare and military and defense industries in the next few years. In 2014, the military and defense industry accounted for a share of over 28% in the global smart textiles market in terms of revenue. In the same year, the healthcare industry accounted for a share of over 18.5% in the market. Through 2023, the military and defense sector for smart textiles is expected to expand at nearly 30% CAGR, emerging as a major driver of the global market.

The growing preference for wearable technology such as sensors and other types of electronic devices are the key factors responsible for the growing demand for smart textiles. The rising use of wearable technology that is widely used in heart rate sensors and in various other sensors to check fitness will also act as a game changer for the smart textile market. Significant use of these technologies is expected to change the way personal health is monitored.

Request and View Report TOC, Figures and Tables @ https://www.transparencymarketresearch.com/report-toc/8356

In addition, integration of wearable technology at a large scale and rapid advancements in the textile manufacturing are projected to revolutionize the global smart textile market in the near future. Some of the other factor factors contributing to the growth of this market are the increasing standard of living, rising disposable income, and growing spending in the medical technology and healthcare. Miniaturizing of electronic components, availability of sophisticated gadgets, and low cost of smart wireless sensors have grown the demand for smart textiles extensively and will augment the growth of the market in coming years.
Media Relations Contact