North Logan, UTAH LifeVantage 'Chief Bio-Hacking Officer' (Pro-4 Distributor) Adam Paul Green Announces Reason #99 to Open Search for Top Direct Sales Leaders in Asia Pacific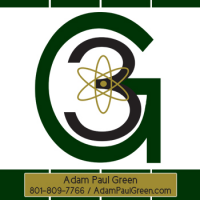 North Logan, UT -- (SBWire) -- 10/23/2018 --LifeVantage Science: LifeVantage is not a future breakthrough — they have proof it is happening now. They agree with leading researchers that extending human life is inevitable. However, they believe that in order to truly enjoy extreme longevity, they need to bio hack their health span.

LifeVantage specializes in a new science called Nutrigenomics; which is (1) Researching, (2) Testing, and (3) Creating products to address the biochemical effects of aging, with the ultimate goal of biohacking the human body to help people achieve optimal health as part of the normal aging process. In fact, we have 'Scientific Evidence' to show biohacking is possible. The National Institute of Aging (NIA) found that in male mice Protandim® Nrf2 Synergizer™ was the ONLY supplement Scientifically Proven to Increase lifespan by 7%. In plain English – we agree with leading researchers that extending human life is inevitable, but we also believe that in order to enjoy that increased lifespan, we need to lengthen our health-span. This science does not just help you FEEL GOOD, it lets you ENJOY LIFE—which also helps you feel good. http://g3development.lifevantage.com/biohackers/

LifeVantage is changing the view on aging. Looking for evidence? As scientists, so are they — and they've got mounds of it. When products work, the scientific community takes notice and comes to their own conclusions. Their products are tested in peer-reviewed published studies (23) from laboratories across the nation. Now they're using a groundbreaking new science called Nutrigenomics to help people bio-hack a healthier life. By studying the effects of nutrients and natural compounds on our genes, they're creating scientifically-backed products that support cognitive health and promote healthy aging on the cellular level.*
http://www.lifevantage.com/wp-content/uploads/2017/06/US-Protandim-Product-Sheet-V.01.pdf

Their Nutrigenomic products support the body's natural cellular function by targeting the main biochemical effects of aging, issues like oxidative stress, natural mitochondrial deterioration and more. By awakening the body's ability to rejuvenate itself on a massive scale — whether by up-regulating your genes' ability to produce their own antioxidants, the cells 'ability to produce mitochondria, or the guts' ability to regulate bacteria — they're helping people stay on top of the aging process while delivering the mental clarity and overall well-being they need every day to get the absolute most out of life. http://g3development.lifevantage.com/products/

North Logan, UTAH LifeVantage 'Chief Bio-Hacking Officer' (Pro-4 Distributor) Adam Paul Green Announces Reason #99 to Open Search for Top Direct Sales Leaders in Asia Pacific

LifeVantage Executives are exceptional and well known in the Health and Nutrition Industry.
Darren Jensen, Justin Rose, Chuck Wach and Dave Fleming.

DARREN JENSEN: PRESIDENT and CEO. With a diverse background and a passion for service, he takes a unique approach that combines human understanding, 3-dimensional insights, and a lot of hard work into pioneering a new science and a thriving company. After more than 26 years of experience, founding two extremely successful multi-level-marketing companies, and a long, successful track record of growth across the industry, Darren Jensen is delivering results, driving growth, and setting a standard of excellence. Darren does it all with a down-to-earth approach that puts people first. He received a B.A. in International Relations from Brigham Young University and was named one of Utah Business Magazine's 40 Under Forty honorees in 2009.
http://g3development.lifevantage.com/products/

"Leadership is not about a title or a designation. It's about impact, influence and inspiration. Impact involves getting results, influence is about spreading the passion you have for your work, and you have to inspire team-mates and customers." - Robin S. Sharma

JUSTIN ROSE: CHIEF SALES OFFICER. From sales development to field training and support, he's driven by helping distributors reach their potential—a philosophy that usually involves one-on-one support and spending time in the field creating the type of incentives and promotions that drive growth. Justin Rose made his debut at the young age of 12 in the Little League World Series. From the little league field to the sales field, Justin has carved a career building some of the most successful sales and marketing programs in the direct selling industry. In short, he's the exact leader sales teams want on their side. Justin received a B.A. in International Relations, Business Management from Brigham Young University. https://www.lifevantage.com/company/management-team/

CHUCK WACH: CHIEF OPERATIONAL OFFICER. Chuck's ability to maximize operations across a variety of supplement, direct selling, and online retail organizations is unparalleled. Most recently, he served as Vice President of Operations and Supply Chain for Bodybuilding.com, a global internet specialty retailer. Before that, he worked as the Director of Global Supply Chain for Nature's Sunshine Products, Inc. and fulfilled several operational roles for Nestle-Perrier Group of America, H.J. Heinz Co., and Frito Lay. Chuck received his Master of Business Administration degree from Utah State University and his Bachelor of Science degree in Finance from Brigham Young University. With more than 30 years of operations and leadership experience, he brings supply-chain expertise and extensive relationships with manufacturers and suppliers to LifeVantage where he's responsible for enhancing operations, expanding sourcing and making LifeVantage more efficient and valuable.
https://join.lifevantage.com/Enroll/us/Sponsor

"A leader is one who knows the way, goes the way, and shows the way." - John C. Maxwell

DAVE FLEMING: SENIOR VP GLOBAL FIELD DEVELOPMENT. Dave Fleming has been turning heads and earning recognition in business for nearly 15 years. He has a strong background in sales and marketing and was identified early in his career for leadership positions, including national sales director, vice president of sales and marketing, and president. Dave's track record includes successful international market launches, successful corporate turnarounds, startup opportunities, and growing existing business to new record heights. With a degree in psychology and his MBA, Dave has a focused, but very personal perspective applied to business. He is fluent in Mandarin Chinese and having spent four of the last 15 years abroad in Asian markets, understands an international business perspective.
http://g3development.lifevantage.com/biohackers/

"I am not afraid of an army of lions led by a sheep; I am afraid of an army of sheep led by a lion." - Alexander the Great

About LifeVantage Corporation:
LifeVantage Corporation is a pioneer in Nutrigenomics – a new science dedicated to biohacking the human aging code. Nutri-Genomics is the scientific study of the interaction of: (1) Nutrition and (2) Genes; especially with the prevention or treatment of diseases. http://investor.lifevantage.com/

LifeVantage engages in the identification, research, development and distribution of advanced nutraceutical dietary supplements and skin care products, including Protandim®, their line of scientifically-validated dietary supplements, TrueScience®, their line of Nrf2 infused skin care products, Petandim™ for Dogs, their companion pet supplement formulated to combat oxidative stress in dogs, Axio®, their Smart Energy Drink mixes, PhysIQ™, their Smart Weight Management System and Omega+, their 3-in-1 fish oil supplement.
https://g3development.lifevantage.com/products/protandim-nrf2/

LifeVantage was founded in 2003 and is headquartered in Salt Lake City, Utah. In 2009, LifeVantage switched their business model from retail to direct to consumers with Network Marketing. Network Marketing is the selling of goods where the distributor makes commissions. Bio-Hacking is the process of making changes to ones lifestyle … in order to 'hack' the body's biology and feel its very best. A 'Hack' is a 'quick solution' that solves a problem. https://vimeo.com/241179298
https://vimeo.com/241179298

NRF2: Is a powerful protein that is latent within each cell in the body. It is unable to operate until it is released by an Nrf2 activator. Once released, it migrates into the cell nucleus and bonds to the DNA master regulator of the body's total antioxidant system. -Five Ingredients Activate Pathways: Ashwagandha, Bacopa, Green Tea, Milk Thistle, Tumeric. *
https://vimeo.com/143220850

NRF1: Stimulates the production of proteins that are needed for cellular energy production and proteins involved in the making of new, healthy mitochondria. -Five Ingredients Activate Pathways: Acetyl-L-Carnitine, Quercetin, Grape Extract, Alpha-Lipoic Acid, Coenzyme Q10.*
TO JOIN TODAY http://g3development.lifevantage.com/products/?welcome=2

*These statements have not been evaluated by the Food and Drug Administration.
*These products are not intended to diagnose, treat, cure or prevent disease.
Media Relations Contact