Akron, Ohio .LVcoaching.com Partner Tyler Daniels Gives Reason #1 Why His LifeVantage Network (LFVN) Is Utilizing the NEW Life-Vision-Coaching Training APP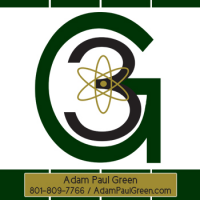 Akron, OH -- (SBWire) -- 10/29/2018 --LV Coaching has all the cutting-edge tools required to propel you to the next level and your next personal best.  Don't take out word for it … Thousands of people have used this platform to get in the right mindset, attract more abundance in their lives, and create a life of their dreams.  The best training in the industry = Real Results: 6 - 8 live coaching calls per week, AI virtual coach helps pick specific content for you, Hundreds of courses, videos, and audios AND 9 more resources to help you stay motivated.

https://www.youtube.com/watch?v=PypvJoRFbpA&feature=youtu.be

Every year, millions of people attend amazing motivational events with aspirations of significant change. Many times, they find themselves stuck in the same place. STUCK in the same mindset that challenged them prior to joining . Those aspirations start to fade and the dream of a life fulfilled once again seems out of reach.  The best training in the industry.  The best thing about the platform is you can now say goodbye to paying thousands of dollars most people are accustomed to paying when seeking the type of high end coaching experience we offer.  Don't take out word for it… Thousands of people have used this platform to get in the right mindset, attract more abundance in their lives, and create a life of their dreams.  Realize The Vision: We create new courses and content weekly based on the needs of the individuals and their personal goals.

REAL TESTIMONIALS:
"This is the most effective experience I have ever had in personal development."
"The course give me the background of the topic and the coaches are all excellent and really caring people."
"The beauty of these courses are they are the perfect length ... Everyone needs your platform! I am so excited!"
"This platform is what I have always wanted to be a part of!!!"

SIGN UP FOR COACHING NOW: 
https://lvcoaching.iachievetoday.com/get_started.php?product=life

We realize your decision to join LV Coaching is only one step in the process towards your success and the abundance you desire in life. WE KNOW THIS!!! That is why we created the LV Coaching Learning Platform. This is crucial for your jump start, but this amazing coaching platform is the glue that will make those success principles stick!  Get The Vision: Your virtual coach will suggest carefully picked videos, articles, courses, and audios in a matter of seconds helping you discover new strategies keeping you on track to your goals.

GET STARTED TODAY! 
https://lvcoaching.iachievetoday.com/get_started.php?product=life

The Secrets for Success that You'll Learn:
a. Have A Great Squad: Taylor Swift made "the squad" popular again. It started with Frank Sinatra, Dean Martin, and Sammy Davis Jr. -- the Rat Pack. Your brand needs a squad. When your brand is associated with the ICF, Forbes, Harvard, Georgetown, these are brands they already know, like and trust.  b. Demonstrate Vulnerability And Listen: Trust is the cornerstone of an effective coaching relationship. The most powerful way to build trust is to allow yourself to be vulnerable. Also, active listening is one of the most critical aspects of a great coach. This allows you to ensure your feedback is relevant and on point.  c. Be Consistent: Prospective clients observe published content and accomplishments long before they become clients. This helps prospects get to know you.  d. Focus On Them: Don't make your branding about you. Make it about your client. What is their world like? What are their problems? How do you solve those problems? Talk solutions rather than about yourself.  e. Collect Testimonials: Regardless of how much you believe in your products and services, your potential customers may still be skeptical. Regardless of how authentic and valuable you attempt to be, your potential customers may still not believe you, simply because of your biased position.  f. Start A Conversation: It's an old-school idea, yet it's still so important to communicate in order to gain rapport. Talk to people and ask good questions, like "Do you want some support with that?" Be genuinely curious about others. Even when posting online, create conversational content. Branding is not about a logo, tagline or color scheme. It's all about being a real person and starting conversations that inspire.  g. Create A Visibility Strategy: If you want to expand your brand and generate more revenue, you must have a visibility strategy that should include speaking, social media posts, video via Facebook Live or your own YouTube channel, media (radio, TV, podcasts, etc.).

"I was struggling in growing my business and just could not understand what was blocking me from advancing. I knew I needed help from others who have walked this road I was on and found success. My husband and I joined about a month ago, the tools and insights we have gained in such a short time are profoundly affected, not just for our business, but for our lives as a whole. Thank you!"  -Jo-Ann, Entrepreneur

(1) Transform: The motivation is right when the fire within ignites! This is your life, your mindset, your success. We'll give you the tools, and you'll light the fire to do more and become more in life. Your potential is limitless.  (2) A Life Fulfilled:  This is your time to get real results. This coaching platform is your resource for creating abundance in your life. With easy to do steps on all content, you're sure to find success in the important areas of your life.  (3) Find Abundance: Don't settle for annual events to get your fix of motivation. Embrace new ideas, new content, and most importantly, a new YOU 24/7, 365 days a year.  http://www.lvcoaching.com/

The ONLY 6 Keys to Success:
Half the battle of working with a client is getting them to like-and-trust you on a personal level. They need to connect with your personal brand in a way that makes them feel comfortable and willing to work with you.  According to a report by Quicksprout, one of the ways to build your brand is to be your true authentic self. Putting on a show and pretending you are someone you are not can turn a client off and have them see right through your act.  1. Show Your Human Side: Coaching should feel like more of a personal connection than a typical business meeting. In a first session, I share highlights of my personal life about my family and what I do for fun.  2. Offer Content They Value: Create and distribute valuable, relevant, and consistent content to attract and retain a clearly defined audience -- and, ultimately, to drive profitable customer action. Instead of pitching your services, provide truly relevant and useful content to your clients to help them solve their issues. 3. Tell An Authentic Story: As an offering of invitation to prospective clients, I'm constantly challenging myself to tell personal, vulnerable stories so clients can see themselves in me and my experiences.  4. Give Them A Sample: When approached by a new client (especially with no experience with what coaches do), I offer a sample. I suggest that rather than me trying to explain what coaching involves, we set a timer and let me coach them for 30 minutes. 5. Don't Hide Behind The Expert Mask: As a coach, a top branding tip to help clients feel as if they know, like and trust you is to show your client that you were once them. This means becoming savvy at positioning yourself as an expert without hiding behind that mask.  6. Be Clear On What You Don't Do Well: Start with what you do well and love to do, but be crystal clear on what you cannot help people with -- because your passion and expertise aren't there.
http://www.lvcoaching.com/

Akron, Ohio .LVcoaching.com Partner Tyler Daniels Gives Reason #1 Why His LifeVantage Network (LFVN) is Utilizing the NEW Life-Vision-Coaching Training APP

LifeVantage Executives are exceptional and well known in the Health and Nutrition Industry.
Darren Jensen, Justin Rose, Chuck Wach and Dave Fleming.

DARREN JENSEN: PRESIDENT and CEO. With a diverse background and a passion for service, he takes a unique approach that combines human understanding, 3-dimensional insights, and a lot of hard work into pioneering a new science and a thriving company. After more than 26 years of experience, founding two extremely successful multi-level-marketing companies, and a long, successful track record of growth across the industry, Darren Jensen is delivering results, driving growth, and setting a standard of excellence. Darren does it all with a down-to-earth approach that puts people first. He received a B.A. in International Relations from Brigham Young University and was named one of Utah Business Magazine's 40 Under Forty honorees in 2009.
http://g3development.lifevantage.com/products/

"Leadership is not about a title or a designation. It's about impact, influence and inspiration. Impact involves getting results, influence is about spreading the passion you have for your work, and you have to inspire team-mates and customers." - Robin S. Sharma

JUSTIN ROSE: CHIEF SALES OFFICER. From sales development to field training and support, he's driven by helping distributors reach their potential—a philosophy that usually involves one-on-one support and spending time in the field creating the type of incentives and promotions that drive growth. Justin Rose made his debut at the young age of 12 in the Little League World Series. From the little league field to the sales field, Justin has carved a career building some of the most successful sales and marketing programs in the direct selling industry. In short, he's the exact leader sales teams want on their side. Justin received a B.A. in International Relations, Business Management from Brigham Young University. https://www.lifevantage.com/company/management-team/

CHUCK WACH: CHIEF OPERATIONAL OFFICER. Chuck's ability to maximize operations across a variety of supplement, direct selling, and online retail organizations is unparalleled. Most recently, he served as Vice President of Operations and Supply Chain for Bodybuilding.com, a global internet specialty retailer. Before that, he worked as the Director of Global Supply Chain for Nature's Sunshine Products, Inc. and fulfilled several operational roles for Nestle-Perrier Group of America, H.J. Heinz Co., and Frito Lay. Chuck received his Master of Business Administration degree from Utah State University and his Bachelor of Science degree in Finance from Brigham Young University. With more than 30 years of operations and leadership experience, he brings supply-chain expertise and extensive relationships with manufacturers and suppliers to LifeVantage where he's responsible for enhancing operations, expanding sourcing and making LifeVantage more efficient and valuable.
https://join.lifevantage.com/Enroll/us/Sponsor

"A leader is one who knows the way, goes the way, and shows the way." - John C. Maxwell

DAVE FLEMING: SENIOR VP GLOBAL FIELD DEVELOPMENT. Dave Fleming has been turning heads and earning recognition in business for nearly 15 years. He has a strong background in sales and marketing and was identified early in his career for leadership positions, including national sales director, vice president of sales and marketing, and president. Dave's track record includes successful international market launches, successful corporate turnarounds, startup opportunities, and growing existing business to new record heights. With a degree in psychology and his MBA, Dave has a focused, but very personal perspective applied to business. He is fluent in Mandarin Chinese and having spent four of the last 15 years abroad in Asian markets, understands an international business perspective.
http://g3development.lifevantage.com/biohackers/

"I am not afraid of an army of lions led by a sheep; I am afraid of an army of sheep led by a lion." - Alexander the Great

LifeVantage Overview: Better health, better lives, and a better world. They are using groundbreaking science, and a new approach to entrepreneurship to make life a little better for everyone. THE FUTURE OF HEALTH? NOW. LifeVantage specializes in a new science called Nutrigenomics; researching, testing, and creating products to address the biochemical effects of aging, with the ultimate goal of biohacking the human body to live longer – much, MUCH longer. In plain English – they agree with leading researchers that extending human life is inevitable, but they believe in order to enjoy that increased lifespan, humans need to lengthen their health span. This science does not just help people good, it lets them enjoy life—which also helps them feel good. http://g3development.lifevantage.com/promotions/

OXIDATIVELY SPEAKING: One of the main biochemical effects of aging is oxidative stress. Oxidation causes the human cells to start wearing down. They are reversing the process. In fact, in a recent study, the National Institute of Aging found that in male mice Nrf2 was the only supplement scientifically proven to increase lifespan by 7 percent. Not to boast, (well maybe a little) but they are pretty proud of that. http://g3development.lifevantage.com/company/lifevantage-legacy/

CELL-POWERED LONGEVITY: However, LifeVantage did not stop there. The second biochemical effect of aging is mitochondrial decline. Basically human cells lose power. One needs that power so that their organs can work efficiently, so one can think clearly, and the body can act when it is called upon. When the cells have the power to do their thing, humans feel better and live longer. LiveVantage is boosting mitochondrial production so one can keep that cellular energy for as long as possible. Allowing them to keep doing their thing, whatever that thing is.

MAKE THE MOST OUT OF LIFE: At LifeVantage, they believe working to extend life comes with a responsibility to make that life worth living. And they believe that physical, financial and health go hand-in-hand. LifeVantage is giving people both with groundbreaking products and the best entrepreneurial vehicle around. No lattes or ping-pong, just the freedom to work on their own terms. Sharing products one has had a personal experience with. http://g3development.lifevantage.com/mylifeventure/

About LifeVantage Corporation
LifeVantage Corporation is a pioneer in Nutrigenomics – a new science dedicated to biohacking the human aging code. Nutri-Genomics is the scientific study of the interaction of: (1) Nutrition and (2) Genes; especially with the prevention or treatment of diseases. http://investor.lifevantage.com/

LifeVantage engages in the identification, research, development and distribution of advanced nutraceutical dietary supplements and skin care products, including Protandim®, their line of scientifically-validated dietary supplements, TrueScience®, their line of Nrf2 infused skin care products, Petandim™ for Dogs, their companion pet supplement formulated to combat oxidative stress in dogs, Axio®, their Smart Energy Drink mixes, PhysIQ™, their Smart Weight Management System and Omega+, their 3-in-1 fish oil supplement.
https://g3development.lifevantage.com/products/protandim-nrf2/

LifeVantage was founded in 2003 and is headquartered in Salt Lake City, Utah. In 2009, LifeVantage switched their business model from retail to direct to consumers with Network Marketing. Network Marketing is the selling of goods where the distributor makes commissions. Bio-Hacking is the process of making changes to ones lifestyle … in order to 'hack' the body's biology and feel its very best. A 'Hack' is a 'quick solution' that solves a problem. https://vimeo.com/241179298
https://vimeo.com/241179298

NRF2: Is a powerful protein that is latent within each cell in the body. It is unable to operate until it is released by an Nrf2 activator. Once released, it migrates into the cell nucleus and bonds to the DNA master regulator of the body's total antioxidant system. -Five Ingredients Activate Pathways: Ashwagandha, Bacopa, Green Tea, Milk Thistle, Tumeric. *
https://vimeo.com/143220850

NRF1: Stimulates the production of proteins that are needed for cellular energy production and proteins involved in the making of new, healthy mitochondria. -Five Ingredients Activate Pathways: Acetyl-L-Carnitine, Quercetin, Grape Extract, Alpha-Lipoic Acid, Coenzyme Q10.*
TO JOIN TODAY http://g3development.lifevantage.com/products/?welcome=2

*These statements have not been evaluated by the Food and Drug Administration.
*These products are not intended to diagnose, treat, cure or prevent disease.
Media Relations Contact