Rail Gangways Market to Register Stable Expansion During 2017-2027
Future Market Insights has announced the addition of the "Rail Gangways Market to Register Stable Expansion During 2017-2027"report to their offering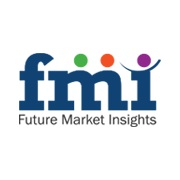 Valley Cottage, NY -- (SBWire) -- 10/29/2018 --Gangways are among the critical component of the rail construction. The rail gangways are the structures used for connecting wagons and allow easy passage for passengers without falling out. The rail gangways facilitates with uniform corridors for commuters managing flexibility among railcars. Rail gangways are generally made up of steel or high strength aluminium often covered with synthetic bellows or diaphragm. The rail gangways are used in various similar application involving metros, subways, monorails, trams and articulated buses.

Rail network has been prevail ant for commercial travel and logistics as well as industry specific uses such as mining, oil refineries and sea ports to land surface transport. Also, railways have been considered one of the most economical and safe mode of transportation in countries such as China, India and Russia. Increasing population and rising load on the mass carrier has compelled countries to expand the rail network and increase the length of the trains by adding up extra wagons. One of the other major factor is urbanization and modernization of the public transport facilities. The urban population comprises over 54% share in the global population and is estimated to grow exponentially in coming years. In order to tackle the on road traffic problem and encourage public to use public mass transits, the governments are investing significant time and money towards the metro and subways projects. Most of the anciently developed railway network run on the conventional fuel. Raising environmental pressure and depleting fuel resource is compelling governments and private operators to develop fuel efficient light weight carriers to pull out maximum efficiency. Several other factors such as growing development of high speed railway network, replacement of old technologies, increasing use of EMU's, building up light weight coaches, etc. are some of the other factors estimated to fuel the demand for rail gangways in global market.

A sample of this report is available upon request @ https://www.futuremarketinsights.com/reports/sample/rep-gb-5682

The rolling stock manufacturing market is highly consolidated by major player in the market. However, the railway sector growth in global scenario has witnessed a muted growth in the last decade owing to absence of infrastructure in Latin America, Middle East and Africa as road, marine and aerial transport being preferred as a viable option.While in several countries the railway sector is under the government holdings which do not allow private players to capitalize the opportunities in the market, acting as a major restraint to the market growth in that region. Also, variation in standard dimension among countries and design compliance are sometimes found favoring the local manufacturers creating a hurdle for foreign companies to enter the market.

Rail gangways are generally designed and customized according to application and customer requirements, however, some of the countries having standard rolling stock dimension are served with gangways under guidelines. The global rail gangways market can be segmented on the basis of type, material, and applications. On the basis of type, the global rail gangways market cam be segmented as single piece gangways, two piece gangways. While on the basis of material, the global rail gangways market can be fragmented as steel, aluminum, alloys, and composites. On the application basis, the market can be segmented as long distance trains, metros/subways, trams, articulated buses, monorails, and high speed trains.

Among the type segment, two piece segment is estimated hold significant share in the overall market owing to high application in long distance trains and conventional wagons. While on application basis, long distance trains are anticipated to account larges share as compared to other counterparts.

The rail gangways market is majorly dependent of the rail infrastructure spending and manufacturing of new railway coaches in any region. Also, the other major factor is the operator and design parameters of the trains in the region. Countries like U.S, Canada, Japan, and several European countries operates rail network through private partnership, while in several other countries involving China and India, which are having largest rail network, the railway services are under state owned entities. Disparities among national polices and railway holdings is a decisive factor for the regional rail gangway market. However, trend of technology exchange is perpetuating in the market and countries aim to develop high speed railway network are importing rolling stocks and technologies from the expert player spread in developed countries. On the region, basis, presently private companies operating in North America and Europe holds a major share in the global market. However, several countries in APEJ and MEA have shown positive intent for the involvement private manufacturers are estimated to emerge as new hotspots for the rail gangway manufacturers.

To view TOC of this report is available upon request @ https://www.futuremarketinsights.com/toc/rep-gb-5682

The rail gangway market is involves participation of various private and public holding manufacturers. Some of the key player serving their products in the market are Ultimate Europe Transportation Equipment GmbH, HÜBNER GmbH & Co. KG, Hutchinson Paulstra, Qingdao Victall Railway Co., Ltd, Narita Mfg., Ltd, Airflow Equipments (India) P Ltd. among others.

The research report presents a comprehensive assessment of the market and contains thoughtful insights, facts, historical data, and statistically supported and industry-validated market data. It also contains projections using a suitable set of assumptions and methodologies. The research report provides analysis and information according to market segments such as geographies, application, and industry.
Media Relations Contact