Butane Gas Cartridges Market Expanding at a CAGR of 4.73% from 2016 to 2024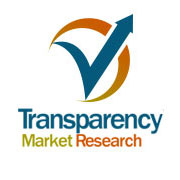 Albany, NY -- (SBWire) -- 12/07/2018 --Global Butane Gas Cartridges Market: Snapshot

One of the primary drivers augmenting the global butane gas cartridges market currently is the growing concern over energy security issues worldwide. A large number of individual customers and industrial customers are boosting their demand for butane gas cartridges requirements such as metalworking, pest control and fumigation, and sealing polybags which is a special function of the cartridges in the plastics industry. Additionally, the demand for butane gas stoves is getting boosted by a growing number of individual consumers that are more inclined toward tourism and travelling where butane gas cartridges find an exceptionally high preference.

Read Report Overview @ https://www.transparencymarketresearch.com/butane-gas-cartridges-market.html

The global butane gas cartridges market was valued at US$364.55 mn at the end of 2015. By the end of 2016, this market's revenue is expected to reach US$380.30 mn and is projected to reach US$555.24 mn by 2024, after expanding at a CAGR of 4.73% from 2016 to 2024.

Butane Gas Stoves Bag High Demand for Butane Gas Cartridges

Based on applications, the global butane gas cartridges market has been classified into medical, pest control & fumigation, stoves, food & beverage, and minor utilities such as metal working. In terms of revenue, butane gas stoves held the leading share with over 50% of the market's value in 2015. This factor is attributed to its extensive use as a portable energy storage unit by individuals for home cooking and camping activities.

The use of butane gas cartridges in the food and beverages industry is primarily driven by its need as fuel for blow torches used for meat and fish processing and other processes. The increase in the demand for convenient foods globally, in terms of quantity and quality is thus the key factor driving the demand for butane gas cartridges in the F&B sector. Butane gas also plays a key role in the medical industry for various medical procedures. Butane gas cartridges are also used as portable fuel units in pest control machines, which is especially useful in rural or remote areas.

Request Report Brochure @ https://www.transparencymarketresearch.com/sample/sample.php?flag=B&rep_id=17957

Portability of Butane Gas Cartridges renders it Leading Fuel Source in APAC

Asia Pacific dominated the global butane gas cartridges market in 2015, followed by North America and Europe. The demand for butane gas cartridges in the APAC region is primarily driven by the high demand for aerosol containers and butane filling machines. The volatility in price of butane is unfortunately a large problem in this region and can either drive or restrain the APAC market for butane gas cartridges. Small-scale traders, vendors, distributors, wholesalers, and e-stores form the bulk of the distribution chain for butane gas cartridges of various capacities in this region.

Get More Info Visit @ https://www.prnewswire.com/news-releases/butane-gas-cartridges-market—global-industry-analysis-size-share-growth-trends-and-forecast-2016—2024-300446522.html

In terms of demand within APAC, China leads the market in the region. The same trend is expected to continue in the next few years. The rise in demand in China is attributed to growing population and increase in energy storage requirements. North American players in the butane gas cartridges market are focusing on expansion strategies in terms of increasing their manufacturing facilities of butane gas cartridges in other regions. Currently, cartridges are imported from South Korea and China. In North America, over 40% of butane gas cartridges currently produced or imported are used in butane stoves as a portable fuel source.
Media Relations Contact