Asia Pacific Fluorochemicals Market to Value over $27.5 Bn by 2024: Asahi India Glass Limited (AIS), Dongyue Group, Daikin Industries and DowDuPont
Asia pacific fluorochemicals market share from HCFC is forecast to cross 280 kilo tons at the end of 2024. Rise in disposable income has led to increase in installation of air conditioning systems is projected to drive product demand in this region.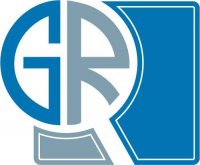 Pune, Maharashtra -- (SBWire) -- 12/11/2018 --Graphical Research presents a most up-to-date report on "Asia Pacific Fluorochemicals Market analysis based on Application,Product, Industry Analysis Report, Regional Outlook, Application Potential, Competitive Market Share & Forecast, 2018 – 2024".

Asia Pacific Fluorochemicals Market size is set to surpass $27.5 bn by 2024. Growth in automotive sector accompanied by increasing electronic production companies in the region can grow fluorochemicals market size. Increasing vehicle manufacturing is attributed to rising consumer economic standards will favor product demand for aluminum production. Fluorocarbon like hydrogen fluoride has application in aluminum production.

Request for a sample of this research report - https://www.graphicalresearch.com/request/1042/sample

PTFE thermoplastic polymer has excellent electrical and thermal properties along with low friction coefficient. These properties have propelled its use in non-stick cookware and it can also be fabricated in to industrial products including pipe liners, parts of valves & pumps and bearing. Expanding automotive and electronic industry supported by technological innovations and rising economic standards will drive regional industry growth.

Growing fast food chains and quick serve restaurants (QSR) will increase demand for refrigerating systems in this region which may act as major contributing factor towards regional industry growth.
Fluor Technology products are extensively used in building & construction sector due to its properties including high durability, anti-corrosion and UV resistance to materials like coatings, architectural membranes, caulks, cable and wire is likely to drive fluorochemicals market size.

India fluoropolymer market size may reach up to 95.5 kilo tons by 2024 owing its non-flammable properties and usage as anesthesia in dental care. Increased R&D spending pharmaceutical sector to develop innovative product variety will boost industry growth in the projected period.

Japan fluorochemicals market size from blowing agent is anticipated to surpass USD 650 million owing to mounting product demand in packaging industry. These compounds impart strength and stability due to compound's covalent bonds making them appropriate for use in solvents, lubricants and stain repellants.

Browse key industry insights from this 2018 report Asia Pacific Fluorochemicals Market @
https://www.graphicalresearch.com/industry-insights/1042/asia-pacific-fluorochemicals-market

Asia Pacific fluorochemicals industry share is vastly fragmented. Major companies operational in the market includes Gujarat Fluorochemicals, Asahi Glass, Dongyue Group, SRF, 3M, Daikin Industries and DowDuPont.
Manufacturers are involved in acquisition and developing innovative new products to augment their presence and increase their market share in this region.

Segments We Cover:

APAC Fluorochemicals Market Size, By Product
Fluorocarbon
HFC
HCFC
HFO
Fluoropolymer
Inorganic Fluorochemicals

Asia Pacific Fluorochemicals Industry Analysis, By Application
Refrigerant
Blowing Agent
Aluminum production
Components & others

The above information is provided for the following country's:
China
Japan
India
South Korea
Thailand
Australia
Taiwan

Make an inquiry for purchasing this report @ https://www.graphicalresearch.com/request/1042/inquiry-before-buying

Related Reports:

1. Middle East & Africa Marine Coatings Market Size by Product, Application, Industry Analysis Report, Regional Outlook, Growth Potential, Competitive Market Share & Forecast, 2018 - 2024

2. Europe Acetic Acid Market Size by Application, Bio-based Acetic Acid, Industry Analysis Report, Regional Outlook, Growth Potential, Price Trends, Competitive Market Share & Forecast, 2018 – 2024

About Graphical Research
Graphical Research is a business research firm that provides industry insights, market forecast and strategic inputs through granular research reports and advisory services. We publish targeted research reports with an aim to address varied customer needs, from market penetration and entry strategies to portfolio management and strategic outlook. We understand that business requirements are unique: our syndicate reports are designed to ensure relevance for industry participants across the value chain. We also provide custom reports that are tailored to the exact needs of the customer, with dedicated analyst support across the purchase lifecycle.
Media Relations Contact