Mt. Lake Pool & Patio Announces Spectacular 2018 Holiday Sales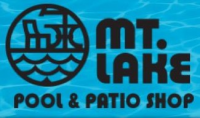 Doylestown, PA -- (SBWire) -- 12/11/2018 --From now until Friday, December 14, 2018, Mt. Lake Pool & Patio is offering 25% off a customer's entire holiday purchase. Whether a customer is looking to make the inside or the outside of a home a little merrier, find some unique gifts, or wants to experience festive cheer by visiting a Holiday store, don't hesitate to visit their shop.

Mt. Lake Pool & Patio's high-quality holiday products—such as their extraordinary candles and Christmas ornaments for sale in Doylestown, PA—are sure to bring smiles to the faces of friends and family members. Additionally, the company offers holiday décor that helps add a more festive feel to both the inside and outside of a home. Mt. Lake also provides a complimentary gift wrap service to make holiday shopping experiences fast and easy.

Individuals who are not looking for Christmas décor are encouraged to visit the store to check out the ping pong, shuffleboard, and billiard tables they have for sale. Pool tables are great for entertaining and games throughout the year, and made even better with a conversion top for functionality. From now until Sunday, December 16, 2018, the company is even offering $200 off a purchase of a shuffleboard or pool table.

Aside from having the jolliest holiday gifts and décor, the company is also known for it's high-quality and affordable patio furniture, gaming equipment, and swimming pool services. With a knowledgeable staff, their crew can help customers with any questions they have.

To learn more about the shop and their Christmas decorations for sale in Doylestown, PA, visit their website or speak with a friendly staff member at 215-309-8664.

About Mt. Lake Pool & Patio
Mt. Lake Pool & Patio was established in the mid-1960s by Mike and Arlene Stachel. During their first few years in business, the Stachel's worked out of their home, employed only four service technicians, and serviced customers all over the East Coast. Today, the company has one location with over 20,000 square feet of retail space and a 30,000 square foot warehouse for pool supplies and furniture storage. The company provides a wide range of products and services including pool equipment, chemicals and supplies, toys and a large selection of outdoor furniture and accessories. Mt. Lake Pool & Patio has anything a homeowner might need to create their ideal backyard oasis. The company also services both residential and commercial pools, and specializes in pool renovation.

To learn more about the company, or the areas that the company serves, please visit their website, https://www.mtlakepool.com/.
Media Relations Contact