Solar PV Tracker Market Industry Analysis, Segments, Key Players, Drivers, Trends and Forecast 2023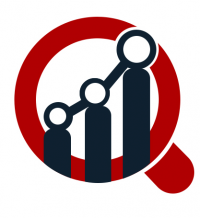 Pune, India -- (SBWire) -- 12/27/2018 --Key Players

The key players of global Solar PV Tracker market are Arctech Solar (India), Convert Italia (Italy), Exosun (U.S.), First Solar (U.S.), Grupo Clavijo (Spain), Ideematec (Germany), Mahindra Susten (India), NClave (Spain), NEXTracker (U.S.), PV Hardware (U.S), Scorpius Trackers (India), Solar Steel(Spain), Soltec(U.S.), STi Norland (Spain), Sun Action Trackers (U.S.), SunLink (U.S.), and SunPower (U.S.) among others.

Market Highlights

Solar PV trackers are implemented in solar power generation plants to increase the operational efficiency and plant operational profitability. Single axis type trackers are used in small-scale systems, where power output does not have a huge influence on the overall operation of the system. Besides, the power generated is usually sufficient for limited power requirements of a residential operation; therefore, installing highly capable dual axis tracking systems for small power applications, such as residential applications, has high costs involved.

Request to view Sample Report:
https://www.marketresearchfuture.com/sample_request/5874

Power companies who operate utility level solar power plants focus on this dual axis technology as this will have a higher impact on their operational revenues. For instance, a utility provider can install a solar tracker for exceeding the plant output by at least 15% and thereby, sell the excess power to the grid or store and use it for later. As there is an increased amount of solar power installations globally, especially in the Asia Pacific, Latin American, and African regions, solar PV trackers are expected to witness huge implementation potential. As solar CSP, a type of solar power generation plant, operates completely on the method of tracking the sun for its operations, it will be crucial for plants of similar nature around the world to have the solar tracker technology.

The number of solar trackers installed around the world has been significantly increasing as power system operators are continuously looking to generate more power. The solar PV tracking systems have a huge disadvantage when it comes to their upfront and maintenance costs. Any small operational defect of the tracking systems can adversely impact the power generation capacity of a plant and therefore, the project itself. MRFR predicts that with the recent developments in solar PV tracking drive systems, such as the active and passive implementation of systems, can help overcome the operational inefficiencies of solar tracking systems.

The global solar PV tracker industry market is projected to grow at ~ 18% CAGR during the forecast period.

Scope of the Report

This report provides an in-depth analysis of the global solar PV tracker industry market, tracking four market segments across four geographic regions. The report studies key players, providing a five-year annual trend analysis that highlights market size, and share for North America, Europe, Asia Pacific (APAC) and Rest of the World (ROW). The report also provides a forecast, focusing on the market opportunities for the next five years for each region. The scope of the study segments the solar PV tracker industry market by its solar technology type, tracking Type, drive system type, end-use industry type, and by region.

By Solar Technology Type

Solar PV
Solar CSP
Parabolic Trough
Power Tower
Linear Fresnel & Dish/Engine system
Solar Thermal

By Tracking Type

Fixed-tilt
Single-Axis
Dual-Axis

By Drive system Type

Active systems
Passive systems

By End-Use Industries

Residential
Commercial
Utilities

By Regions

North America
Asia Pacific
Europe
Rest of the World

View Report Preview:
https://www.marketresearchfuture.com/reports/solar-pv-tracker-market-5874

Market Research Analysis

Dual axis tracking systems and active drive systems are expected to command a major market share

Large-scale solar utility power plants are expected to implement more dual axis tracking systems as they have high potential in increasing the plant operational efficiency. Active drive systems enable the trackers to work without any glitches, as the entire tracking process is computerized and optimized for maximum power production. From daytime optimizing operations to tracking systems failures, automatic tracking systems can enable increased monitoring of systems.
Media Relations Contact