The Resource Group Listed in Bob Scott's VAR Stars 2018
The Resource Group Returns to VAR Stars list.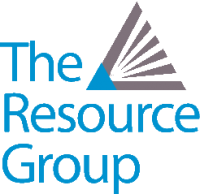 Renton, WA -- (SBWire) -- 01/14/2019 --The Resource Group has been included in Bob Scott's list of 2018 VAR Stars, a group of 100 Value Added Resellers (VARs) for mid-market accounting software. This unranked listing of VARs in the United States showcases accounting software resellers who demonstrate growth and leadership in the industry. According to Bob Scott's report, "the selection of mid-market accounting software resellers for Bob Scott's VAR Stars rests on one basic principal: quality, not revenue."

According to Marty Schillaci, Chief Executive Officer of The Resource Group, the VAR Stars inclusion is an honor that the company works hard to earn. "The Resource Group has been a leader among mid-market accounting software resellers for multiple decades, and 2018 was no exception," Schillaci said. "We make it our priority to help customers optimize their business systems by using the best technology available on the market, such as Sage Intacct."

As accounting software moves to the cloud, there have been shifts in the core group of VAR Stars who make Bob Scott's list. Changes in technology require resellers to be proactive about what they're offering to customers. According to Schillaci, The Resource Group's approach has always been to sell the best solutions available. "We specialize in offering just a few of the most effective accounting solutions, because with this approach we feel we can provide the depth of expertise that customers need to move beyond basic success and truly thrive."

The Resource Group has also recently been recognized as a Sage Intacct Partner of the Month, one of Accounting Today's 2018 VAR 100, and a Bob Scott's Top 100 VAR.

The Resource Group
The Resource Group helps clients improve business processes, overcome challenges during growth, and connect business information by providing rock solid financial management software solutions. Throughout Washington, Oregon and the Pacific Northwest, clients have experienced improved operational processes, optimized financial management, robust reporting and business insight across multiple applications. Headquartered in Renton, Washington, The Resource Group is there throughout the entire lifecycle of a client's new solution; from initial software evaluation to installation, data migration, implementation, software development, system integration, training and support.
Media Relations Contact