Cytokines Market Will Expand at 16.4% CAGR to Hit 401000 Million US$ by 2025: QY Research, Inc.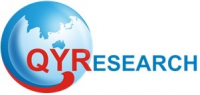 Los Angeles, CA -- (SBWire) -- 02/05/2019 --QY Research has come up with a newly published report on global Cytokines market in its database that provides an in-depth analysis of the key market insights, its future trends, and developments, profiles of leading players, key restraints and drivers, segmentation and forecasting. The report highlights the Cytokines market size and CAGR of the important segments, thus providing quick relevant information about the global Cytokines market.

The global Cytokines market is valued at 119000 million US$ in 2018 is expected to reach 401000 million US$ by the end of 2025, growing at a CAGR of 16.4% during 2019-2025.

Cytokines are a large group of small signaling molecules that function extensively in cellular communication. Cytokines are most often associated with various immune modulating molecules that include interleukins, chemokines, and interferons, but can also include other molecules as well. Their use in disease diagnosis and treatment has proven very beneficial over the past number of years as their use as biomarkers has been adopted as a means to understanding disease and therapies. They have expanded into more disease-relevant, specialized panels for a more accurate assessment of various diseases that include cardiovascular disease, asthma, inflammation, cancer, diabetes, and rheumatoid arthritis.

AbbVie accounted for 16.38% of the cytokines revenue market share in 2015. AbbVie, Johnson & Johnson, GlaxoSmithKline, Novartis, and Roche are the key players and accounted for over 39.63% of the overall insect repellent market share in 2015.

Global giant manufactures mainly distributed in North America and Europe. They have unshakable status in this field. North America takes the revenue market share of 41.82% in 2015, Europe followed by with 30.69% in 2015. Particularly, there is hardly a large enterprise and market is very fragmented.

The market is not only influenced by the price but also influenced by the product performance. The leading companies own the advantages on better performance, more abundant product's types, better technology.

Looking to the future years, prices gap between different brands will go narrowing. Similarly, there will be fluctuation in gross margin.

Despite the presence of competition problems, due to the global recovery trend is slight, investors are still optimistic about this area; the future will still have more new investment enter the field.

Get PDF Document of the Cytokines Market report https://www.qyresearch.com/sample-form/form/955646/global-cytokines-industry-trends-and-forecast-to

Major Key Manufacturers of Cytokines Market are:

AbbVie
Johnson & Johnson
GlaxoSmithKline
Novartis
Roche
Pfizer
Sanofi
Bayer HealthCare Pharmaceuticals
Thermo Fisher Scientific
Biocon

Cytokines market includes market size, segmentation data and geographical analysis of market growth trends, leading companies, and microeconomic information.

Major Classification as follows:

TNF
IL
IFN
EGF

Major Application as follows:

Cancer and Malignancy
Asthma / Airway Inflammation
Arthritis
Others

Click to view Tables, Charts, Figures, TOC, and Companies Mentioned in the global Cytokines market Report @ https://www.qyresearch.com/index/detail/955646/global-cytokines-industry-trends-and-forecast-to

Reasons to buy this report:

The Cytokines report is designed in a method that assists clients to acquire a complete knowledge of the overall market scenario and the important sectors.

This report consists of a detailed overview of Cytokines market dynamics and comprehensive research.

Explore further Cytokines market opportunities and identify high potential categories based on detailed volume and value analysis.

Detail information on competitive landscape, Cytokines recent market trends and changing technologies that can be useful for the companies which are competing in the Cytokines industry.

Gaining knowledge about Cytokines market competitive landscape based on detailed brand share analysis to plan an effective market positioning.

Get Customized Report in your Inbox within 24 hours @ https://www.qyresearch.com/request-discount/form/955646/global-cytokines-industry-trends-and-forecast-to
About QYResearch
QYResearch always pursuits high product quality with the belief that quality is the soul of business. Through years of effort and supports from the huge number of customer supports, QYResearch consulting group has accumulated creative design methods on many high-quality markets investigation and research team with rich experience. Today, QYResearch has become the brand of quality assurance in the consulting industry.
Media Relations Contact