Keep Fusion Data Organized with the DataLogger
Accurate and up to date joint fusion data is essential to any job site involving fusion. The DataLogger by McElroy makes it easy to keep track of this information.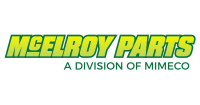 Miami, FL -- (SBWire) -- 02/14/2019 --The DataLogger is built on the widely used Android operating system by Google to track the fusion process and the parameters involved, including heat soak times and heating pressure. The rugged design means the tablet can withstand bumps and bruises and still operate efficiently. Furthermore, the IP67 rating means it can still operate even if it gets wet. The pair of cameras take high quality pictures of joints, the barcode scanner eases pipe fitting data entry, and a wireless sync feature makes it simple to share fusion joint records wirelessly.

The McElroy Parts website has more information on the DataLogger. Tablet calibration services are also available upon request.

About McElroy Parts
McElroy Parts provides technically advanced, dependable, sturdy, and efficient pipe fusion equipment solutions. Its versatile tools are designed to be used for just about any project and there is a team of professionals thoroughly trained in working with McElroy parts and equipment. These individuals include McElroy Certified Instructors and McElroy Certified Master Mechanics. For information on McElroy fusion machine parts please call 305-570-3831 or visit https://www.mcelroyparts.com.
Media Relations Contact