Talk Radio Host Barry Shore Welcomes Corporate Guru Michael Gelb to VoiceAmerica to Discuss Innovation and Leadership
The Ambassador of JOY Barry Shore and Michael Gelb Talk about the Worlds Innovators, Creativity, and Corporate Culture in the 21st Century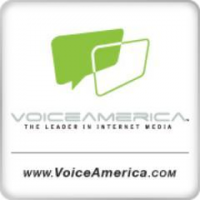 Phoenix, AZ -- (SBWire) -- 02/18/2019 --VoiceAmerica, the leader in online media broadcasting and the largest producer and distributor of live internet talk radio, today announced the upcoming interview with Barry Shore and Michael Gelb. The episode played live on VoiceAmerica.com on Tuesday, February 12th and can be found here, on VoiceAmerica at https://www.voiceamerica.com/show/3826, www.VoiceAmerica.com , www.BarryShore.com and VoiceAmerica mobile, is centered on the role of consciousness and spirituality today and how science will advance these practices in years in come.

Barry commented, "Michael brings out the Genius in others. My favorite quote from Michael is: 'a champion views resistance as a gift of energy.' And we know that everyone has the potential to be a champion." Barry added "You will enjoy this intimate interview with Michael and it may change your life. CEO's, inventors, and creative thinkers, come one, come all!"

The Ambassador of JOY, Barry Shore, interviews the pioneer of executive coaching and the most famous person in the fields of Creativity, Innovation, Leadership; Michael Gelb. Get ready for a powerful positive purpose filled hour of inspiration and motivation. Michael has authored 16 books, has trained thousands of people at the most powerful institutions in the world and LOVES helping people realize their "inner DaVinci". YES, Michael helps US recognize the genius of Leonardo Da Vinci and that such genius resides in every person, albeit in various levels. You don't want to miss hearing this action-packed discussion with insights that You can put into ACTION. NOW. Working Miracles in YOUR Life is what Michael Gelb and Barry Shore bring to YOU. The JOY of LIVING has only ONE purpose: to be of benefit to YOU. Tune in. Listen closely. Utilize the insights. and SHARE with at least 5 people You care about. and even ones You don't because when they hear this YOU will bring closeness. Enjoy!

About Michael Gelb
The world's leading authority on the application of genius thinking to personal and organizational development, Michael J. Gelb is a pioneer in the fields of creative thinking, executive coaching and innovative leadership. His clients include DuPont, Emerson, Genentech, KPMG, Merck, Microsoft, Nike and YPO. Michael co-directed the acclaimed Leading Innovation Seminar at the Darden Graduate School of Business for more than 10 years and also teaches for the London Business School and is a Professor of Practice in Creativity and Innovation at Shiv Nadar University in India.

Michael is the author of 16 books including How to Think Like Leonardo Da Vinci, Discover Your Genius, Innovate Like Edison, Wine Drinking for Inspired Thinking, The Art of Connection: 7 Relationship Building Skills Every Leader Needs Now, and his newest release is The Healing Organization: Awakening the Conscience of Business to Help Save the World, co-authored with Professor Raj Sisodia. Michael's books have been translated into 25 languages and have sold more than one million copies.

In 1999 Michael was honored as "Brain Of the Year" by the Brain Trust Charity – Other recipients include Steven Hawking, Garry Kasparov and Edward De Bono. In 2003 he received a Batten Fellowship in Innovation from The University of Virginia. He is also a gifted teacher of the Alexander Technique, a 5th degree black belt in aikido and is a professional juggler who has performed with the Rolling Stones. www.michaelgelb.com

About Barry Shore
Barry Shore is an ambassador of JOY. Barry is focused on transforming the giving space with his mission to make every day giving effortless and his big hairy audacious goal to facilitate the giving of one billion dollars without costing any giver a penny. A successful serial entrepreneur, he sold more than $100 million dollars of diamonds. After a brief retirement at age 33, he returned to business and built an innovative process in 1999 that enabled faxes to be sent and received via email to 17 countries for FREE. Barry had two patents and built a company that sold for more than $10 million dollars and the acquirer is today a $4 Billion company. On September 17, 2004, Barry became a quadriplegic overnight from a rare neurological disease (GBS). His journey since to regain mobility caused him to GO MAD: Go Make A Difference and build the system that enables giving at no cost. He is the Founder of the KEEP SMILING Movement which has distributed more than 1.2 MILLION KEEP SMILING Cards throughout the world.

Barry is also the Founder of the MOL (Minute of Love) Podcast and his show The JOY of LIVING can also be heard on iHeartRadio. With intensive therapy he has become an avid swimmer (2 miles per day, 6 times per week) and has accumulated enough miles over 9 years to swim from his home in Venice, California to Shanghai, China.

About VoiceAmerica
VoiceAmerica is the original digital broadcast company for the production and delivery of Live Internet Talk Radio programming and continues to be the industry leader in digital media, marketing, and distribution. We are the pioneers of digital radio programming and have been since 1999. We create and distribute over 500 unique and innovative radio programs for our millions of engaged listeners worldwide. Our network channels distribute live programs daily that reach a growing domestic and international audience who connect through all devices via our mobile, desktop, and tablet VoiceAmerica destinations. Learn more at http://www.voiceamerica.com . Download the VoiceAmerica App now to listen live on Apple and Android. follow us on Facebook and Twitter . Call us any time to find out how VoiceAmerica can help you reach your audience, 1-855-877-4666.
Media Relations Contact