Global Fusion Machine Market Growth Potential and Forecast 2019-2025
Global Fusion Machine Market report focuses on Global major leading players with information such as company profiles, product picture, future road map, opportunities and investment.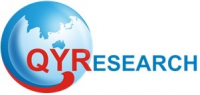 Los Angeles, CA -- (SBWire) -- 02/27/2019 --Fusion Machine is a kind of laboratory equipment used for sample preparation, with a view to analyze them by x-ray fluorescence (XRF), inductively coupled plasma (ICP), atomic absorption (AA) or any traditional wet chemistry method. Typical samples include: cements, ores, slag, sediments, soils, rocks, ceramics, pigments, glasses and even metals.

As international economic situation is complicated, in the next few years there will be many uncertainties although. Due to the government' policy and the high production of Fusion Machine etc. in the international market, the current demand for Fusion Machine product is relatively high in the mature market, such as Japan and US, but the demand in China is relatively higher due to the downstream demand.

Japan, US, China are major consumption regions in Fusion Machine production market.

Download PDF Sample for this Research Report@ https://www.qyresearch.com/sample-form/form/948598/global-fusion-machine-growth-potential

The global Fusion Machine market is valued at xx million US$ in 2018 is expected to reach xx million US$ by the end of 2025, growing at a CAGR of xx% during 2019-2025.

This report focuses on Fusion Machine volume and value at global level, regional level and company level. From a global perspective, this report represents overall Fusion Machine market size by analyzing historical data and future prospect. Regionally, this report focuses on several key regions: North America, Europe, China and Japan.

At company level, this report focuses on the production capacity, ex-factory price, revenue and market share for each manufacturer covered in this report.

For Any Special Requirement and Discount Request @ https://www.qyresearch.com/request-discount/form/948598/global-fusion-machine-growth-potential

The following manufacturers are covered:

Spectris

SPEX SamplePrep

XRF Scientific

Fluxana

LGC

Tenai

Duolin

Beijing ZX

Segment by Regions

North America

Europe

China

Japan

Segment by Type

Gas Benefits

Auto Electrical Benefits

Manual Electrical Benefits

Segment by Application

Industrial Enterprises

Universities & Laboratories

Buy Full Fusion Machine Market Report Now, Report delivery time within 24 hours @ https://www.qyresearch.com/settlement/pre/f26e32e33d058ea044b18508df80c982,0,1,Global%20Fusion%20Machine%20Growth%20Potential%202019

About QYResearch
QYResearch established in 2007, focus on custom research, management consulting, IPO consulting, industry chain research, data base and seminar services. The company owned a large basic data base (such as National Bureau of statistics database, Customs import and export database, Industry Association Database etc), expert's resources (included energy automotive chemical medical ICT consumer goods etc.
Media Relations Contact