Reportstack Announces Discount on RFID and Sensor Network Market Research Reports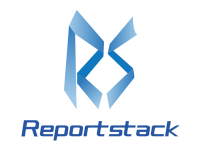 Naperville, IL -- (SBWire) -- 12/09/2011 --Reportstack the premium provider of market research reports announces special discount of 20% on various market research reports on RFID and Wireless Sensor Networks Market

Some of the reports are listed below. For more information on discounted reports mail us to contactus@reportstack.com.
View complete list of discounted reports here: RFID and Sensor Networks Market Discounted Reports

RFID in Russia, CIS, Baltic States 2012-2022
NFC-Enabled Phones and Contactless Smart Cards 2010-2020

RFID Profit, Fund Raising and Acquisition Strategy
RFID Forecasts, Players and Opportunities 2011-2021
RFID for Animals, Food and Farming 2011-2021
Active RFID and Sensor Networks 2011-2021
Apparel RFID 2011-2021
RFID for Postal and Courier Services 2011-2021
Wireless Sensor Networks 2010-2020

Market forecasts

The term RFID incorporates many technologies including Real Time Locating Systems, Ubiquitous Sensor Networks and Active RFID with Zigbee, RuBee, Ultra Wide Band and WiFi. Active RFID, where a battery drives the tag, is responsible for an increasing percentage of the money spent in the burgeoning RFID market. It will rise from 12% of the total RFID market this year to 28% in 2018, meaning a huge $7.49 billion market. If we include the market for cell phone RFID modules (another form of active RFID), the market is an additional $0.6 billion in 2008 and $1.55 billion in 2018.

Factors for growth

The primary factors creating this growth will be Real Time Location Systems (RTLS), and ubiquitous RFID sensor systems (mainly disposable), including ones in the form of Smart Active Labels (SALs). Conventional active RFID used where passive solutions are inadequate and RFID modules for mobile phones will make up the rest. The rapid growth of the active RFID market is being driven by such factors as:

Much stronger market demand for tracking, locating and monitoring people and things. This is driven by security, safety, cost and customer satisfaction, for example. Important factors are increased competition in consumer goods, the new terrorism, internal theft, threatened epidemics of disease, coping with increasing numbers of elderly persons and consumers demanding better service and more information.

Reduction in cost and size of the tags and systems. With lower power circuits, button batteries are now adequate for most applications and even printed batteries are gaining a place. In future, miniature fuel cells, printed photovoltaics and other power sources will have a place. This will help to overcome constraints of lifetime, cost and size.

Development of Ubiquitous Sensor Networks (USN) where large numbers of active RFID tags with sensors are radio networked in buildings, forests, rivers, hospitals and many other locations.

Availability of open standards - notably the new ISO 18000-7, IEEE 802.15.4 and NFC.
Leveraging many newly popular forms of short range wireless communication, particularly WiFi and ZigBee and including mesh networks
Use of mobile phones for purchasing, mass transit and interrogating smart posters, etc.
Media Relations Contact