Smart Building Market Grows Due to Increasing Demand for Smart Building Across the World...
Global Smart Building Market 2019 | Top Vendors - Honeywell, Johnson Controls, Siemens, UTC, Schneider, Ingersoll Rand(Trane)...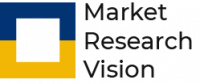 Pune, India -- (SBWire) -- 04/05/2019 --Smart Building Market Reseach Report (2019-2024)

MRV has published a report based on the Smart Building industry. The key objective of this report is to highlight various trends and dynamics, new and innovative technology and mergers and acquisitions that are expected to make a positive impact on the overall industry. Then, the report provides a comprehensive analysis of the Smart Building industry and has shared complete information about its various features.

While studying the worldwide markets for Smart Building industry, The report also provides details analysis of the market drivers, trends and restraints to showcase the current and future market scenario. MRV has ensured to provide a full- proof report that consists of the market strategies based on advanced technologies, applications, and different regions in the globe. The markets are expected to show significant growth during the forecasted period due to an increasing demand for the Smart Building.

Get Access to Report Sample: http://marketresearchvision.com/request-sample/163526

The global Smart Building market is valued at 58100 million USD in 2018 and is expected to reach 133600 million USD by the end of 2024, growing at a CAGR of 18.1% between 2019 and 2024.

A Smart Building is: Also referred to as an Intelligent Building. Smart buildings improve the productivity of people and processes by leveraging technology & actionable information to help you & your building make better decisions and become smart, efficient and sustainable.

An integrated Smart Building with various sub-systems including Intelligent Integrated System (IIS), Information Technology System Infrastructure (ITSI), Information Technology Applying System (ITAS), Building facilities Management System (BMS), Public Security System (PSS) and Engineering of Electronic Equipment Plant (EEEP). The integrated system integrates the isolated devices, functionalities, and information of BMS, PSS, ITAS into a correlated and harmonized system via ITSI, with stability, combinability, and extendibility by ensuring to the combined management and correlations of the system's devices.

On the basis of type, the smart building market is segmented into software information system, building management system, engineering of electronic equipment plant, and installation & service.

This report includes the profiles of key vendors in the Smart Building market and the strategies adopted by them to sustain in the competition. recent developments and limitations of the market are expected to help new players to design their strategies in an effective manner. The study is expected to help key players to formulate and develop new strategies.

These market estimates have been examined by considering the impact of various political, social, financial, innovative, and legal factors alongside the present market dynamics influencing market development. Elements including the market status, contributions, and R&D initiatives are ascribed to the organization's capabilities. This segment likewise identifies and includes the different ongoing developments undertaken by the key participants.

The geographical analysis of the Global Market segments the worldwide market into key areas that include the continents as well as specific nations that are as of now growing in terms of their demand, volume or overall growth. Users of the report can center around these areas on the off chance that they are looking to expand their business outskirts.

Go For Interesting Discount Here: http://marketresearchvision.com/check-discount/163526

Market Segment by Companies, this report covers, Honeywell, Johnson Controls, Siemens, UTC, Schneider, Ingersoll Rand(Trane), Azbil, General Electric, Eaton, Legrand

Market Segment by Regions, regional analysis covers , North America (United States, Canada and Mexico), Europe (Germany, France, UK, Russia and Italy), Asia-Pacific (China, Japan, Korea, India and Southeast Asia), South America (Brazil, Argentina, Colombia), Middle East and Africa (Saudi Arabia, UAE, Egypt, Nigeria and South Africa)

Market Segment by Type, covers, Software Information System, Building Management System, Engineering of Electronic Equipment Plant, Installation & Service

Market Segment by Applications can be divided into, Commercial Buildings, Residential Buildings, Government Buildings

The content of the study subjects includes a total of 15 chapters:

Chapter 1, to describe Smart Building product scope, market overview, market opportunities, market driving force, and market risks.

Chapter 2, to profile the top key players, with price, sales, revenue and global market shares in 2017 and 2018.

Chapter 3, the Smart Building competitive situation, sales, revenue and global market share of top manufacturers are analyzed emphatically by landscape contrast.

Chapter 4, the Smart Building breakdown data are shown at the regional level, to show the sales, revenue, and growth by regions, from 2014 to 2019.

Chapter 5, 6, 7, 8 and 9, to break the sales data at the country level, with sales, revenue, and market share for key countries in the world, from 2014 to 2019.

Chapter 10 and 11, to segment the sales by type and application, with sales market share and growth rate by type, application, from 2014 to 2019.

Chapter 12, Smart Building market forecast, by regions, type, and application, with sales and revenue, from 2019 to 2024.

Chapter 13, 14 and 15, to describe Smart Building sales channel, distributors, customers, research findings and conclusion, appendix and data source.

In the end, The stages of development of the global 10 markets in terms of their geographical presence have likewise been displayed thoroughly. This data enables the emerging players to gain up-to-date information which can enable them to take exceptional business decisions.

Read Complete Report With TOC: http://marketresearchvision.com/reports/163526/Smart-Building-Market

The Smart Building market report could be customized according to the client's specific research requirements.
Media Relations Contact