Heat Shield Market for Automotive Industry 2019 Strong Development by Major Eminent Players and Forecasts to 2026
Automotive Heat Shield Market is projected to expand at a CAGR of more than 3% during forecast period between 2018 to 2026 and expected to reach US$ 10 Bn by 2026.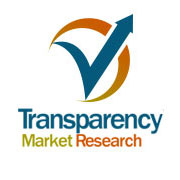 Albany, NY -- (SBWire) -- 04/17/2019 --Automotive heat shield is an accessory utilized in vehicles in order to prevent any radiant heat damage to the sensitive components of the vehicle. In a vehicle, the engine produces a tremendous amount of heat. Several components placed in the engine compartment need an adequate temperature in order to achieve optimum performance. Therefore, the heat radiated from the engine must be deflected from such sensitive components. The heat shield plays a vital role in protecting the components from the heat, either deflecting it away or by absorbing it.

Request a PDF Brochure For More Insights@ https://www.transparencymarketresearch.com/sample/sample.php?flag=B&rep_id=16529

Automotive heat shields are an essential component of vehicles, especially of premium and luxury class vehicles. Therefore, increased demand for vehicles is fueling the demand for automotive heat shields. Significant rise in penetration of newly developed technologies, such as turbochargers, catalytic converters, and exhaust pipes to enhance engine performance and reduce exhaust emission, are likely to boost the demand for automotive heat shield. Turbochargers generate a large amount of heat, and they are covered with heat shields in order to prevent the unwanted transfer of heat to the adjoining components. Rise in demand for more powerful and fuel-efficient gasoline-powered vehicles is likely to boost the demand for turbochargers and subsequently for turbocharger heat shields.

Furthermore, raised awareness among consumers and increase in per capita income has shifted consumer preference toward in-vehicle safety and comfort accessories. Heat shields in vehicles play a major role in raising the safety standard of vehicles. Heat shields prevent the deterioration of vehicle components by protecting them from heat and high temperature. Moreover, thermally sensitive parts, such as the lambda probe, fuel and hydraulic lines, electric wiring, and the fuel tank itself have to be protected. Thus, the surge in demand for safety is propelling the global automotive heat shield market.

Browse Research Report@ https://www.transparencymarketresearch.com/heat-shield-market.html

Battery electric vehicles do not have any heat generating system, such as internal combustion engine, thereby eliminating the necessity of a heat shield. The only heat generating part of the battery electric vehicle is the battery itself. Thus, increase in demand for battery electric vehicles is restraining the automotive heat shield market.
Media Relations Contact