PC Gaming Peripheral Market Share, Future Demand, Business Prospects, Demand, Growth, Key Vendors and Forecast 2025
QY Research has published the Latest Market Research Report assesses the key opportunities in the market and outlines the factors that are and will be driving the growth of the industry, by summing up the previous growth patterns, the growth drivers and the current and future trends.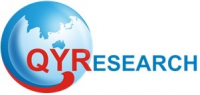 Los Angeles, CA -- (SBWire) -- 04/17/2019 --PC Gaming Peripherals are hardware devices, such as mice, keyboards, headsets, surfaces and controllers, used to play games in conjunction.

This report focus on the PC Gaming Peripherals market, which is hardware devices, such as mice, keyboards, headsets, surfaces and controllers, used to play games in conjunction.

Much of the revenue growth comes from demanding hard-core gamers. As video games get more complex and competitive, the most dedicated players are looking for any edge they can get—like golfers looking for the longest hitting driver.

Razer is the world leading player in global PC Gaming Peripherals market with the market share of 12.83%, in terms of revenue, and followed by Logitech G (ASTRO), Turtle Beach, Corsair and Sennheiser.

The global PC Gaming Peripheral market was 2380 million US$ in 2018 and is expected to 4380 million US$ by the end of 2025, growing at a CAGR of 7.9% between 2019 and 2025.

Get PDF template of this report: https://www.qyresearch.com/sample-form/form/1092023/global-pc-gaming-peripheral-market

This report studies the PC Gaming Peripheral market size (value and volume) by players, regions, product types and end industries, history data 2014-2018 and forecast data 2019-2025; This report also studies the global market competition landscape, market drivers and trends, opportunities and challenges, risks and entry barriers, sales channels, distributors and Porter's Five Forces Analysis.

Geographically, this report is segmented into several key regions, with sales, revenue, market share and growth Rate of PC Gaming Peripheral in these regions, from 2014 to 2025, covering

North America (United States, Canada and Mexico)

Europe (Germany, UK, France, Italy, Russia and Turkey etc.)

Asia-Pacific (China, Japan, Korea, India, Australia, Indonesia, Thailand, Philippines, Malaysia and Vietnam)

South America (Brazil etc.)

Middle East and Africa (Egypt and GCC Countries)

The various contributors involved in the value chain of the product include manufacturers, suppliers, distributors, intermediaries, and customers. The key manufacturers in this market include

Razer

Logitech G (ASTRO)

Turtle Beach

Corsair

Sennheiser

Plantronics

SteelSeries

Mad Catz

ROCCAT

QPAD

Thrustmaster

HyperX

Tt eSPORTS

Cooler Master

ZOWIE

Sharkoon

Trust

By the product type, the market is primarily split into

Headsets

Mice

Keyboards

Surfaces

Controllers

By the end users/application, this report covers the following segments

Distribution Channels

Third-Party Retail Channels

Direct Channels

Get Complete Report in your Inbox within 24 hours: https://www.qyresearch.com/settlement/pre/e3cd1cae3408cd8937c718f9984870b7,0,1,Global%20PC%20Gaming%20Peripheral%20Market%20Report,%20History%20and%20Forecast%202014-2025,%20Breakdown%20Data%20by%20Manufacturers,%20Key%20Regions,%20Types%20and%20Application

About QYResearch
QYResearch always pursuits high product quality with the belief that quality is the soul of business. Through years of effort and supports from huge number of customer supports, QYResearch consulting group has accumulated creative design methods on many high-quality markets investigation and research team with rich experience. Today, QYResearch has become the brand of quality assurance in consulting industry.
Media Relations Contact