Hemodynamic Monitoring Devices Market Will Surge at 2.20% CAGR to Hit 780 Million US$ by 2025: QY Research, Inc.
The global Hemodynamic Monitoring Devices market was 650 million US$ in 2018 and is expected to 780 million US$ by the end of 2025, growing at a CAGR of 2.2% between 2019 and 2025.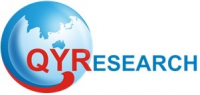 Los Angeles, CA -- (SBWire) -- 04/17/2019 --Hemodynamic Monitoring Device is the devices measure the blood pressure inside the veins, heart, and arteries. It also measures blood flow and how much oxygen is in the blood.

The classification of hemodynamic monitoring device includes noninvasive, minimally invasive and invasive, and the proportion of noninvasive in 2016 is about 61%.

Hemodynamic monitoring device is widely used in department of cardiopulmonary, department of neurosurgery, ICU/CCU, department of emergency and other field. The most proportion of hemodynamic monitoring device is ICU/CCU, and the consumption proportion in 2016 is about 35%.

Market competition is intense. Edwards Lifesciences, Philips, ICU Medical, Panasonic, Cheetah Medical, GE, etc. are the leaders of the industry, and they hold key technologies and patents, with high-end customers; have been formed in the monopoly position in the industry.

This report studies the Hemodynamic Monitoring Devices market size (value and volume) by players, regions, product types and end industries, history data 2014-2018 and forecast data 2019-2025; This report also studies the global market competition landscape, market drivers and trends, opportunities and challenges, risks and entry barriers, sales channels, distributors and Porter's Five Forces Analysis.

Get PDF template of this report: https://www.qyresearch.com/sample-form/form/1090658/global-hemodynamic-monitoring-devices-market

Geographically, this report is segmented into several key regions, with sales, revenue, market share and growth Rate of Hemodynamic Monitoring Devices in these regions, from 2014 to 2025, covering

North America (United States, Canada and Mexico)

Europe (Germany, UK, France, Italy, Russia and Turkey etc.)

Asia-Pacific (China, Japan, Korea, India, Australia, Indonesia, Thailand, Philippines, Malaysia and Vietnam)

South America (Brazil etc.)

Middle East and Africa (Egypt and GCC Countries)

The various contributors involved in the value chain of the product include manufacturers, suppliers, distributors, intermediaries, and customers. The key manufacturers in this market include

Edwards Lifesciences

Philips

ICU Medical

Panasonic

Cheetah Medical

GE

Nihon Kohden

Draeger

Schwarzer Cardiotek

Getinge (Pulsion)

Cnsystems

Mindray

LIDCO

Uscom

Deltex Medical

Osypka Medical

Baolihao

By the product type, the market is primarily split into

Noninvasive Hemodynamic Monitoring Devices

Minimally Invasive Hemodynamic Monitoring Devices

Invasive Hemodynamic Monitoring Devices

By the end users/application, this report covers the following segments

Department of Cardiopulmonary

Department of Neurosurgery

ICU/CCU

Department of Emergency

Other

We can also provide the customized separate regional or country-level reports, for the following regions:

North America

United States

Canada

Mexico

Asia-Pacific

China

India

Japan

South Korea

Australia

Indonesia

Singapore

Malaysia

Philippines

Thailand

Vietnam

Rest of Asia-Pacific

Europe

Germany

France

UK

Italy

Spain

Russia

Rest of Europe

Central & South America

Brazil

Rest of Central & South America

Middle East & Africa

GCC Countries

Turkey

Egypt

South Africa

Rest of Middle East & Africa

Get Full Report Now at USD 3,550 @ https://www.qyresearch.com/settlement/pre/65870ca6b45d4c4c7b4e841b6bb375fb,0,1,Global%20Hemodynamic%20Monitoring%20Devices%20Market%20Report,%20History%20and%20Forecast%202014-2025,%20Breakdown%20Data%20by%20Manufacturers,%20Key%20Regions,%20Types%20and%20Application

About QYResearch
QYResearch always pursuits high product quality with the belief that quality is the soul of business. Through years of effort and supports from the huge number of customer supports, QYResearch consulting group has accumulated creative design methods on many high-quality markets investigation and research team with rich experience. Today, QYResearch has become the brand of quality assurance in the consulting industry.
Media Relations Contact