Pest Control Market Key Players, SWOT Analysis, Dynamics, Drivers, Key Indicators and Forecast to 2025
QY Research has published the new industry research report focuses on Global major leading players with information such as company profiles, product picture, future road map, opportunities and investment.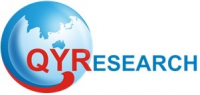 Los Angeles, CA -- (SBWire) -- 04/17/2019 --This report studies the Pest Control market, Pest control is the regulation or management of a species defined as a pest, a member of the animal kingdom that impacts adversely on human activities. The human response depends on the importance of the damage done, and will range from tolerance, through deterrence and management, to attempts to completely eradicate the pest. Pest control measures may be performed as part of an integrated pest management strategy.

In homes and Residential environments, the pests are the rodents, birds, insects and other organisms that share the habitat with humans and that feed on and spoil possessions.

The report specialized in home pesticides of pest control market.

In the world wide, pest control manufactures mainly distribute in North America and Europe.

All manufactures in the world are committed to the improvement of product. International companies have been leading the R&D level in the past. These two years, some Chinese manufactures can almost catch up with the world's leading technology too.

This industry is affected by the economy and policy, so it's important to put an eye to economic indexes and leaders' prefer. With the global economic recovery, more and more people pay attention to rising environment standards, especially in underdevelopment regions that have a large population and fast economic growth, the need of pest control will increase.

The global Pest Control market was 2960 million US$ in 2018 and is expected to 5800 million US$ by the end of 2025, growing at a CAGR of 8.8% between 2019 and 2025.

Get PDF template of this report: https://www.qyresearch.com/sample-form/form/1092066/global-pest-control-market

This report studies the Pest Control market size (value and volume) by players, regions, product types and end industries, history data 2014-2018 and forecast data 2019-2025; This report also studies the global market competition landscape, market drivers and trends, opportunities and challenges, risks and entry barriers, sales channels, distributors and Porter's Five Forces Analysis.

Geographically, this report is segmented into several key regions, with sales, revenue, market share and growth Rate of Pest Control in these regions, from 2014 to 2025, covering

North America (United States, Canada and Mexico)

Europe (Germany, UK, France, Italy, Russia and Turkey etc.)

Asia-Pacific (China, Japan, Korea, India, Australia, Indonesia, Thailand, Philippines, Malaysia and Vietnam)

South America (Brazil etc.)

Middle East and Africa (Egypt and GCC Countries)

The various contributors involved in the value chain of the product include manufacturers, suppliers, distributors, intermediaries, and customers. The key manufacturers in this market include

Terminix

Rollins

Rentokil Initial

Anticimex

Killgerm

Ecolab

Massey Services

Bayer Advanced

BASF

Syngenta

Harris

Spectrum Brands

SC Johnson

Garden Tech

Ortho

Willert Home Products

Bonide Products

MGK

By the product type, the market is primarily split into

Bed Bug Extermination

Fly Control

Fruit Fly Control

By the end users/application, this report covers the following segments

Residential

Commercial

Agricultural

Get Complete Report in your Inbox within 24 hours: https://www.qyresearch.com/settlement/pre/2f1b5c4b9fb0289a94158c9d37f65b37,0,1,Global%20Pest%20Control%20Market%20Report,%20History%20and%20Forecast%202014-2025,%20Breakdown%20Data%20by%20Manufacturers,%20Key%20Regions,%20Types%20and%20Application

About QYResearch
QYResearch always pursuits high product quality with the belief that quality is the soul of business. Through years of effort and supports from huge number of customer supports, QYResearch consulting group has accumulated creative design methods on many high-quality markets investigation and research team with rich experience. Today, QYResearch has become the brand of quality assurance in consulting industry.
Media Relations Contact