PFO Closure Device Market to See Radical Growth, Key Drivers and Market Opportunities, Growth Analysis by 2025
QY Research has published the new industry research report focuses on Global major leading players with information such as company profiles, product picture, future road map, opportunities and investment.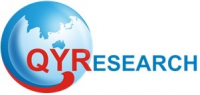 Los Angeles, CA -- (SBWire) -- 04/17/2019 --Patent Foramen Ovale (PFO), A hole in your heart would seem to be the very definition of a "problem." Yet more than a quarter of the population has one, and for most it causes no adverse health effects. In fact, the vast majority of those affected don't even know it.

There are two kinds of holes in the heart. One is called an atrial septal defect (ASD), and the other is a patent foramen ovale (PFO). Although both are holes in the wall of tissue (septum) between the left and right upper chambers of the heart (atria), their causes are quite different. An ASD is a failure of the septal tissue to form between the atria, and as such it is considered a congenital heart defect, something that you are born with. Generally, an ASD hole is larger than that of a PFO. The larger the hole, the more likely there are to be symptoms.

In the last several years, global market of PFO Closure Device developed rapidly, with an average growth rate of 12%. In 2017, global revenue of PFO Closure Device is nearly 93 M USD; the actual sales are about 19.9 K Unit.

The global average price of PFO Closure Device is in the decreasing trend, from 5489 USD/Unit in 2013 to 5113 USD/Unit in 2017. With the situation of global economy, prices will be in decreasing trend in the following years.

The classification of PFO Closure Device includes Amplatzer PFO Occluder and Other PFO Occluder. And the proportion of Amplatzer PFO Occluder in 2017 is about 70%, and the proportion is in increasing trend from 2013 to 2017.

The global PFO Closure Device market was 94 million US$ in 2018 and is expected to 160 million US$ by the end of 2025, growing at a CAGR of 6.9% between 2019 and 2025.

Get PDF template of this report: https://www.qyresearch.com/sample-form/form/1092166/global-pfo-closure-device-market

This report studies the PFO Closure Device market size (value and volume) by players, regions, product types and end industries, history data 2014-2018 and forecast data 2019-2025; This report also studies the global market competition landscape, market drivers and trends, opportunities and challenges, risks and entry barriers, sales channels, distributors and Porter's Five Forces Analysis.

Geographically, this report is segmented into several key regions, with sales, revenue, market share and growth Rate of PFO Closure Device in these regions, from 2014 to 2025, covering

North America (United States, Canada and Mexico)

Europe (Germany, UK, France, Italy, Russia and Turkey etc.)

Asia-Pacific (China, Japan, Korea, India, Australia, Indonesia, Thailand, Philippines, Malaysia and Vietnam)

South America (Brazil etc.)

Middle East and Africa (Egypt and GCC Countries)

The various contributors involved in the value chain of the product include manufacturers, suppliers, distributors, intermediaries, and customers. The key manufacturers in this market include

Abbott

Occlutech

Starway

W. L. Gore & Associates

Cardia

LifeTech

By the product type, the market is primarily split into

Amplatzer PFO Occluder

Other PFO Occluder

By the end users/application, this report covers the following segments

Hospitals

Clinics

Get Complete Report in your Inbox within 24 hours: https://www.qyresearch.com/settlement/pre/6e8658c9cadff9aeb227ec79e12402e9,0,1,Global%20PFO%20Closure%20Device%20Market%20Report,%20History%20and%20Forecast%202014-2025,%20Breakdown%20Data%20by%20Manufacturers,%20Key%20Regions,%20Types%20and%20Application

About QYResearch
QYResearch always pursuits high product quality with the belief that quality is the soul of business. Through years of effort and supports from huge number of customer supports, QYResearch consulting group has accumulated creative design methods on many high-quality markets investigation and research team with rich experience. Today, QYResearch has become the brand of quality assurance in consulting industry.
Media Relations Contact