Gold Nanoparticles Market Size to Hit 120 Million US$ by 2025 Growing at a CAGR of 12.4%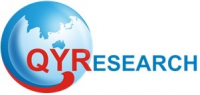 Los Angeles, CA -- (SBWire) -- 04/17/2019 --Gold nanoparticles are particles with diameters in the 1-100nm range and have unique optical and physical properties. These unique optical-electronics properties have been researched and utilized in high technology applications such as organic photovoltaics, sensory probes, therapeutic agents, drug delivery in biological and medical applications, electronic conductors and catalysis. The optical and electronic properties of gold nanoparticles are tunable by changing the size, shape, surface chemistry, or aggregation state.

Gold nanoparticle, a type of special compound, is mainly classified into water, oil, etc. And water soluble type is the most widely used type which takes up about 75% share globally in 2017. Gold nanoparticles are mainly made from chloroauric acid and reducing agents (sodium citrate, sodium borohydride, hydrazine hydrate, etc.), modifiers (amino acids, DNA, mercaptans, polymers, etc.). It is mainly used in pharmaceutical laboratories to detect biomarkers and eradicate targeted tumors.

USA is the largest production base of gold nanoparticles globally. In 2017, the region held 44% production share. The follower is Europe, which also owns about 21.42% share in the year.

The global Gold Nanoparticles market was 54 million US$ in 2018 and is expected to 120 million US$ by the end of 2025, growing at a CAGR of 12.4% between 2019 and 2025.

Access PDF version of this report at: https://www.qyresearch.com/sample-form/form/1090861/global-gold-nanoparticles-market

This report studies the Gold Nanoparticles market size (value and volume) by players, regions, product types and end industries, history data 2014-2018 and forecast data 2019-2025; This report also studies the global market competition landscape, market drivers and trends, opportunities and challenges, risks and entry barriers, sales channels, distributors and Porter's Five Forces Analysis.

Geographically, this report is segmented into several key regions, with sales, revenue, market share and growth Rate of Gold Nanoparticles in these regions, from 2014 to 2025, covering

North America (United States, Canada and Mexico)

Europe (Germany, UK, France, Italy, Russia and Turkey etc.)

Asia-Pacific (China, Japan, Korea, India, Australia, Indonesia, Thailand, Philippines, Malaysia and Vietnam)

South America (Brazil etc.)

Middle East and Africa (Egypt and GCC Countries)

The various contributors involved in the value chain of the product include manufacturers, suppliers, distributors, intermediaries, and customers. The key manufacturers in this market include

Nanopartz

Nanocs

nanoComposix

BBI Solutions

Cline Scientific

Cytodiagnostics

Sigma Aldrich

Tanaka Technologies

Expedeon

NanoSeedz

NanoHybrids

Hongwu New Material

Metalor Technologies SA

Solaris Nanoscinces

Meliorum Technologies

By the product type, the market is primarily split into

Water soluble

Oil soluble

Both phase soluble

By the end users/application, this report covers the following segments

Life Science

Industry

Get this report now at USD 3,350 USD: https://www.qyresearch.com/settlement/pre/126a58554398e2da297afd70fe8a6bab,0,1,Global%20Gold%20Nanoparticles%20Market%20Report,%20History%20and%20Forecast%202014-2025,%20Breakdown%20Data%20by%20Manufacturers,%20Key%20Regions,%20Types%20and%20Application

About QYResearch
QYResearch always pursuits high product quality with the belief that quality is the soul of business. Through years of effort and supports from huge number of customer supports, QYResearch consulting group has accumulated creative design methods on many high-quality markets investigation and research team with rich experience. Today, QYResearch has become the brand of quality assurance in consulting industry.
Media Relations Contact