Global Autogenous Mill Market Expected to Touch US $440 Mn by 2025 – QY Research
Global Autogenous Mill Market-New Research Report Announced with business priorities in order to assist companies to realign their business strategies.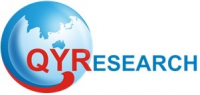 Los Angeles, CA -- (SBWire) -- 04/20/2019 --QY Research has released a new report that gives critical insights about the competitive landscape, segmentation, drivers, restraints, trends, and opportunities of the global autogenous mill market. Carrying the title "Global Autogenous Mill Market Report, History and Forecast 2014-2025," the report also shares analysis about the regional growth of the global market. According to the report, the global market is projected to reach a value of US$440 Mn by the end of 2025 at a disappointing -1.5% CAGR during the forecast period 2019-2025. In 2018, the global market attained a valuation of US$490 Mn.

Request Sample Report and Full Report TOC: https://www.qyresearch.com/sample-form/form/1076630/global-autogenous-mill-market

Global Autogenous Mill Market: Market Dynamics

The need for energy efficient solutions in the mining industry is anticipated to significantly augment the demand for autogenous mill. Since grinding requires a lot of energy, mining could be one of the most energy consuming processes. Nonetheless, with the use of autogenous mill, miners can not only save energy but also make the mining process efficient. Besides low energy consumption, autogenous mill could be highly preferred due to its high throughput and availability rate.

However, it could sometimes become difficult to control and assess the grinding process when using autogenous mill because of differences in the mineralogical properties of ores and the feed rate. Moreover, the churning of materials bearing heavy residues causes wear and tear of autogenous mill, which increases their maintenance and repair work. Furthermore, the availability of substitutes such as high pressure grinding rollers (HPGR) that could offer more energy efficiency is predicted to negatively impact the global autogenous mill market.

While all of these factors are expected to slow down the growth of the global market, there are some opportunities that players could cash in on to increase their sales.

For Any Special Requirement and Discount Request @ https://www.qyresearch.com/customize-request/form/1076630/global-autogenous-mill-market

Global Autogenous Mill Market: Segments

The analysts authoring the report have segmented the global autogenous mill market by product and application. On the basis of product, they have studied two segments, i.e. wet type and dry type. By application, they have segmented the global market into non-metal mining and metal mining.

Global Autogenous Mill Market: Regions

The global autogenous mill market is comprehensively analyzed, taking into consideration key regions and countries such as South America, Asia Pacific, North America, the MEA, Europe, the US, China, the UK, India, Brazil, Japan, and Egypt.

As per the regional analysis included in the research study, the MEA, Europe, and Asia Pacific are the major sales regions for the global market. They collectively secured a handsome share of the total sales in the global market. In terms of consumption, Asia Pacific is the largest region, which accounted for a strong share of the global market.

Global Autogenous Mill Market: Leading Players

Important companies operating in the global autogenous mill market are profiled based on different factors such as sales area, areas covered, recent developments, gross margin, market share, and revenue. The report covers some of the top players of the global market, viz. NHI, Ersel, CEMTEC, Furukawa, TYAZHMASH, Thyssenkrupp AG, Outotec, CITIC, FLSmidth, and Metso.

Buy Full Autogenous Mill Market Report Now, Report delivery time within 24 hours @ https://www.qyresearch.com/settlement/pre/5c74645526379bb880785bbab03e0948,0,1,Global%20Autogenous%20Mill%20Market%20Report,%20History%20and%20Forecast%202014-2025,%20Breakdown%20Data%20by%20Manufacturers,%20Key%20Regions,%20Types%20and%20Application

About QYResearch
QYResearch established in 2007, focus on custom research, management consulting, IPO consulting, industry chain research, data base and seminar services. The company owned a large basic data base (such as National Bureau of statistics database, Customs import and export database, Industry Association Database etc), expert's resources (included energy automotive chemical medical ICT consumer goods etc.
Media Relations Contact