Makeshift Singapore Is Offering Customized Workplace Furniture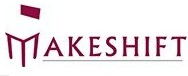 Singapore -- (SBWire) -- 05/08/2019 --Makeshift Singapore is proud of being the place where businesses in Singapore are assured of finding furniture solutions which are tailor-made for their convenience and comfort. The dedication to the niche segment has seen the company serve an ever-growing range of clients who have found immense value from their products which are complemented by their office planning services. Makeshift Singapore's vision is in propelling changes in the business environment through the implementation of the industry's best practices to create a functional and user-friendly environment.

Speaking on why lots of consideration must be given to office space planning, the Company Spokesperson said, "Time and research has proven over and over again that for an efficient workflow, there must be a suitable office layout which is customized for the day-to-day activities. All important factors including communication and supervision are made simpler when the interior of an office is professionally planned. We give you access to a team that has spent decades understanding and working on different models and together we can create a customized space that suits your office."

The search for a team that can customize office furniture in Singapore comes to an end at Makeshift Singapore where all businesses have the assurance of top-class solutions. All the demands of the modern workspace are taken to account and regardless of the type of workstation that is desired, the perfect solution is crafted. Makeshift Singapore equally has the expertise in the customization of open office plans and will always ensure their clients receive maximum value for each square foot.

Talking about their modern office storage solutions, the Company Spokesperson said, "Today, the demands for an office filing cabinet in Singapore are different from what was the expectation a decade ago. Modern filing systems have greatly evolved, and we give you an exclusive inventory of select systems which are designed for today's office. We can further customize the solutions taking to account the space available, the business needs, and style that will match the interior décor. The versatility of our office storage products means that it does not matter what you are after as we have a ready product that will match your specifications."

In the creation of a new work environment, Makeshift Singapore Pte Ltd has the policy to stop at nothing until they have crafted a perfect solution that balances aesthetics and functionality. The seasoned office planning specialists give each project they handle maximum attention and put in the required effort to actualize every plan. Makeshift Singapore believes in simplicity and practicality which are the core pillars which dictate all their offerings as they seek to give their clients solutions that will defy the test of time. In the end, the company takes care of all needs right from employees needs to the hospitality of clients.

About Makeshift Singapore Pte Ltd
Makeshift Singapore is dedicated to bringing positive vibes in the modern office by providing world-class workplace furniture and space planning services which are oriented to the development of functional spaces.
Media Relations Contact