Global Digital Olfactory Technology Market Study Report 2019 - QY Research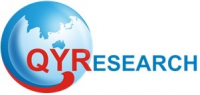 Los Angeles, CA -- (SBWire) -- 05/16/2019 --Digital scent technology (or olfactory technology) is the engineering discipline dealing with olfactory representation. It is a technology to sense, transmit and receive scent-enabled digital media (such as web pages, video games, movies and music). This sensing part of this technology works by using olfactometers and electronic noses.
In the past few years, the olfactory technology product is expected to grow at a CAGR of 38.05% from 74.02 million USD in 2017 to reach 97.67million USD by 2025 in global market. The olfactory technology product market is a promising market; the revenue of top ten manufacturers accounts about 38.78% of the total revenue in 2017. The high-end products mainly come from USA and Europe.

Get PDF brochure of this report: https://www.qyresearch.com/sample-form/form/979838/global-digital-olfactory-technology-trends-and-forecast-report

The product average price declined in the past few years due to the technology development, the average price will keep the trend in the few future years due to increasing mature manufacturing technology and lowing cost of raw materials.

With emerging economies growing faster, a strategy has been adopted by most leading vendors in the olfactory technology product market to approach these areas. QYR analysis of the olfactory technology product market indicated that Europe and North America would account for the highest sales in 2025 with close to 76 percent of global sales coming from this region, but Asia has the highest growth rate. Vendors recognize the importance of this region, particularly in China and Japan, and are working towards penetrating this market by strengthening their sales and distribution networks.

The global Digital Olfactory technology market is valued at 74 million US$ in 2018 is expected to reach 970 million US$ by the end of 2025, growing at a CAGR of 38.0% during 2019-2025.
This report focuses on Digital Olfactory technology volume and value at global level, regional level and company level. From a global perspective, this report represents overall Digital Olfactory technology market size by analyzing historical data and future prospect. Regionally, this report focuses on several key regions: North America, Europe, China and Japan.
At company level, this report focuses on the production capacity, ex-factory price, revenue and market share for each manufacturer covered in this report.

The following manufacturers are covered:
Alpha MOS (France)
Airsense Analytics (Germany)
Odotech (Canada)
Owlstone Medical (UK)
Scentee (Japan)
Food Sniffer (USA)
Electronics Sensor (USA)
eNose Company (Netherlands)
Sensigent (USA)
Scentrealm (China)
Olorama Technology (Spain)
Aryballe Technologies (France)
TellSpec (Canada)
Sensorwake (France)
RoboScientific (UK)

Segment by Regions
North America
Europe
China
Japan

Segment by Type
E-nose
Scent synthesizer

Segment by Application
Entertainment
Healthcare
Food & Beverage
Environment
Other

Get Complete Report in your Inbox within 24 hours ($2900): https://www.qyresearch.com/settlement/pre/e65bdedbba3870505877e43c19c14b27,0,1,Global%20Digital%20Olfactory%20technology%20Trends%20and%20Forecast%20Report%202019

The study objectives of this report are:
To study and analyze the global Digital Olfactory technology market size (value & volume) by company, key regions/countries, products and application, history data from 2014 to 2018, and forecast to 2025.
To understand the structure of Digital Olfactory technology market by identifying its various subsegments.
To share detailed information about the key factors influencing the growth of the market (growth potential, opportunities, drivers, industry-specific challenges and risks).
Focuses on the key global Digital Olfactory technology manufacturers, to define, describe and analyze the sales volume, value, market share, market competition landscape, SWOT analysis and development plans in next few years.
To analyze the Digital Olfactory technology with respect to individual growth trends, future prospects, and their contribution to the total market.
To project the value and volume of Digital Olfactory technology submarkets, with respect to key regions (along with their respective key countries).
To analyze competitive developments such as expansions, agreements, new product launches, and acquisitions in the market.
To strategically profile the key players and comprehensively analyze their growth strategies.

In this study, the years considered to estimate the market size of Digital Olfactory technology are as follows:
History Year: 2014-2018
Base Year: 2018
Estimated Year: 2019
Forecast Year 2019 to 2025

This report includes the estimation of market size for value (million USD) and volume (K sqm). Both top-down and bottom-up approaches have been used to estimate and validate the market size of Digital Olfactory technology market, to estimate the size of various other dependent submarkets in the overall market. Key players in the market have been identified through secondary research, and their market shares have been determined through primary and secondary research. All percentage shares, splits, and breakdowns have been determined using secondary sources and verified primary sources.

Click to view Tables, Charts, Figures, TOC, and Companies Mentioned in the global GaN Devices market Report: https://www.qyresearch.com/index/detail/979838/global-digital-olfactory-technology-trends-and-forecast-report

For the data information by region, company, type and application, 2018 is considered as the base year. Whenever data information was unavailable for the base year, the prior year has been considered.

Key Stakeholders
Raw material suppliers
Distributors/traders/wholesalers/suppliers
Regulatory bodies, including government agencies and NGO
Commercial research & development (R&D) institutions
Importers and exporters
Government organizations, research organizations, and consulting firms
Trade associations and industry bodies
End-use industries

Available Customizations
With the given market data, QYResearch offers customizations according to the company's specific needs. The following customization options are available for the report:
Further breakdown of Digital Olfactory technology market on basis of the key contributing countries.
Detailed analysis and profiling of additional market players.

About QYResearch
QYResearch always pursuits high product quality with the belief that quality is the soul of business. Through years of effort and supports from the huge number of customer supports, QYResearch consulting group has accumulated creative design methods on many high-quality markets investigation and research team with rich experience. Today, QYResearch has become a brand of quality assurance in the consulting industry.
Media Relations Contact