Automotive Energy Recovery Systems Market Competitive Environment, Growth Drivers, Formulation, Validation and Segmentation by 2025
QY Research has published the new industry research report focuses on Global major leading players with information such as company profiles, product picture, future road map, opportunities and investment.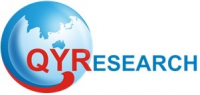 Los Angeles, CA -- (SBWire) -- 05/16/2019 --Automotive energy recovery system utilizes dissipated energy to perform various functions in a vehicle such as to provide power to engine or batteries and to enhance engine efficiency by recycling exhausted gasses. The utilization of dissipated energy improves the overall performance of a vehicle and reduces the emission of greenhouse gasses. Most of the electric vehicles are equipped with the regenerative braking system, whereas turbocharger and exhaust gas recirculation have greater penetration in diesel- & gasoline-powered vehicles.

The global automotive energy recovery system market is driven by stringent vehicular emission rules & regulations, increase in trend of engine downsizing, and stringent fuel economy standards. In addition, rise in a number of electrical vehicles & EVSE infrastructure and improved vehicle performance fuel the market growth. However, increase in overall cost & weight of vehicles and high repair & maintenance cost restrain the growth of the market. Irrespective of these challenges, increase in concerns about environment and advancement in technology, such as introducing waste energy recovery system in two-wheelers, are expected to provide various opportunities for new products and boost the market growth.

The global Automotive Energy Recovery System market was 14900 million US$ in 2018 and is expected to 80000 million US$ by the end of 2025, growing at a CAGR of 23.4% between 2019 and 2025.

This report studies the Automotive Energy Recovery System market size (value and volume) by players, regions, product types and end industries, history data 2014-2018 and forecast data 2019-2025; This report also studies the global market competition landscape, market drivers and trends, opportunities and challenges, risks and entry barriers, sales channels, distributors and Porter's Five Forces Analysis.

Get PDF template of this report: https://www.qyresearch.com/sample-form/form/1140118/global-automotive-energy-recovery-system-market

Geographically, this report is segmented into several key regions, with sales, revenue, market share and growth Rate of Automotive Energy Recovery System in these regions, from 2014 to 2025, covering

North America (United States, Canada and Mexico)

Europe (Germany, UK, France, Italy, Russia and Turkey etc.)

Asia-Pacific (China, Japan, Korea, India, Australia, Indonesia, Thailand, Philippines, Malaysia and Vietnam)

South America (Brazil etc.)

Middle East and Africa (Egypt and GCC Countries)

The various contributors involved in the value chain of the product include manufacturers, suppliers, distributors, intermediaries, and customers. The key manufacturers in this market include

Robert Bosch GMBH

Continental AG

Autoliv Inc.

Hyundai Mobis

Honeywell International Inc.

Mitsubishi Heavy Industries, Ltd.

Cummins Inc.

Tenneco Inc.

Faurecia

BorgWarner Inc.

IHI Corporation

Rheinmetall Automotive AG

Hitachi Automotive Systems, Ltd.

Maxwell Technologies

Skleton Technologies

By the product type, the market is primarily split into

Regenerative Braking System

Turbocharger

Exhaust Gas Recirculation (EGR)

By the end users/application, this report covers the following segments

Two-Wheelers

Passenger Cars

Commercial Vehicles

Get Complete Report in your Inbox within 24 hours: https://www.qyresearch.com/settlement/pre/6099dba5db39faa5359c239efe088b2d,0,1,Global%20Automotive%20Energy%20Recovery%20System%20Market%20Report,%20History%20and%20Forecast%202014-2025,%20Breakdown%20Data%20by%20Manufacturers,%20Key%20Regions,%20Types%20and%20Application

About QYResearch
QYResearch always pursuits high product quality with the belief that quality is the soul of business. Through years of effort and supports from huge number of customer supports, QYResearch consulting group has accumulated creative design methods on many high-quality markets investigation and research team with rich experience. Today, QYResearch has become the brand of quality assurance in consulting industry.
Media Relations Contact