Global Taximeters Market Is Expected to Reach 110 Million US$ by the End of 2025
Global Taximeters Market Report contains a complete product overview and its scope in the market to define the key terms and provide the clients a holistic idea of the market and its tendency.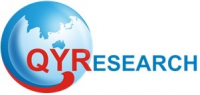 Los Angeles, CA -- (SBWire) -- 05/16/2019 --A taximeter is a mechanical or electronic device installed in taxicabs and auto rickshaws that calculates passenger fares based on a combination of distance travelled and waiting time.

The technical barriers of Taximeters are relatively high due to different countries or regions has their own standards, resulting in high level concentration degree. The key companies in Taximeters market are Nanjing Toyo, HALE Electronic, Shanghai Dazhong, Yazaki, Qingdao Hengxing. And the enterprises are concentrated in China, Europe and India. India is the largest producer, occupied about 38% production due to the sum of taxi and auto rickshaws, but China is the largest sales producer in taxi type products.

The global Taximeters market is valued at 83 million US$ in 2018 is expected to reach 110 million US$ by the end of 2025, growing at a CAGR of 4.1% during 2019-2025.

Get PDF Report Template @ https://www.qyresearch.com/sample-form/form/960597/global-taximeters-market

This report focuses on Taximeters volume and value at global level, regional level and company level. From a global perspective, this report represents overall Taximeters market size by analyzing historical data and future prospect. Regionally, this report focuses on several key regions: North America, Europe, China and Japan.

At company level, this report focuses on the production capacity, ex-factory price, revenue and market share for each manufacturer covered in this report.

The following manufacturers are covered:

Pulsar

Centrodyne

Record Taximeter

ATA Electronics

HALE Electronic

Flexitron

Cygnus

Digitax

Joong Ang San Jun

Yazaki

Standard Meter Mfg. Co.

National Meter Mfg. Co.

Smart Technology System

Sansui

Schmidt

Beijing Juli

Nanjing Toyo

Shanghai Dazhong

Qingdao Hengxing

Shanghai Liangbiao

Segment by Regions

North America

Europe

China

Japan

Segment by Type

LED Display

LCD Display

Segment by Application

Taxi

Auto Rickshaws

Get Full Report Now at USD 2,900: https://www.qyresearch.com/settlement/pre/cbd2d05ee87695b1e9429f8a8ef336b4,0,1,Global%20Taximeters%20Market%20Analysis

Benefits of Purchasing QY Research Report

Analyst Support: Get you query resolved from our expert analysts before and after purchasing the report
Customer's Satisfaction: Our expert team will assist with all your research needs and customize the report
Inimitable Expertise: Analysts will provide deep insights about the reports
Assured Quality: We focus on the quality and accuracy of the report

About QYResearch
QYResearch always pursuits high product quality with the belief that quality is the soul of business. Through years of effort and supports from huge number of customer supports, QYResearch consulting group has accumulated creative design methods on many high-quality markets investigation and research team with rich experience. Today, QYResearch has become the brand of quality assurance in consulting industry.
Media Relations Contact