Thermoplastic Vulcanizates (TPV) Market Key Producers Growth Rate and Market Share by Manufacturers, 2019-2025
Thermoplastic Vulcanizates (TPV) Market report contains a complete product overview and its scope in the market to define the key terms and provide the clients a holistic idea of the market and its tendency.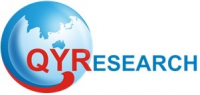 Los Angeles, CA -- (SBWire) -- 05/29/2019 --Thermoplastic vulcanizates (TPV) are part of the thermoplastic elastomer (TPE) family of polymers, but are closest in elastomeric properties to EPDM thermoset rubber, combining the characteristics of vulcanized rubber with the processing properties of thermoplastics. TPV is a dynamically vulcanized alloy consisting mostly of fully cured EPDM rubber particles encapsulated in a polypropylene (PP) matrix. ExxonMobil Chemical, Teknor Apex and Mitsui Chemicals are major players in the U.S. market. ExxonMobil Chemical is the market leader in the United States which hold about 74% market share.

In the past five years, the U.S. auto industry has shown a rapid growth rate. The automotive industry has greatly boosted the development of TPV industry. The market share of U.S. domestic manufacturers is declining. However, the share of Japanese and South Korean manufacturers is on the rise. In addition, manufacturers are shifting production bases. Much of this is due to regional competition (South Korea and China in the case of Japan and Eastern Europe in the case of Germany), by which manufacturers relocate to the lowest-cost location within a regional market.

On this count, it is significant that Mexico—which has had access to the US market for more than 20 years via NAFTA—has seen its share of global production increase by just one percentage point over that period. This situation will change in the future. Companies such as Ford and Toyota will commit to building a new car plant in the US that will drive the development of the TPV. The U.S. auto industry is mainly focused on Midwest and south. In 2016, Midwest holds 61% of the consumption share. At the same time, the automotive industry, industrial, home appliance industry is the main consumption applications of TPV.

The automotive industry, industrial is the main driver of the TPV industry. In 2016, the automotive industry holds 62% of TPV consumption. The global Thermoplastic Vulcanizates (TPV) market was xx million US$ in 2018 and is expected to xx million US$ by the end of 2025, growing at a CAGR of xx% between 2019 and 2025.

Ask for PDF Copy of this Report at https://www.qyresearch.com/sample-form/form/1089621/global-thermoplastic-vulcanizates-tpv-market

This report studies the Thermoplastic Vulcanizates (TPV) market size (value and volume) by players, regions, product types and end industries, history data 2014-2018 and forecast data 2019-2025; This report also studies the global market competition landscape, market drivers and trends, opportunities and challenges, risks and entry barriers, sales channels, distributors and Porter's Five Forces Analysis.

Geographically, this report is segmented into several key regions, with sales, revenue, market share and growth Rate of Thermoplastic Vulcanizates (TPV) in these regions, from 2014 to 2025, covering

North America (United States, Canada and Mexico)

Europe (Germany, UK, France, Italy, Russia and Turkey etc.)

Asia-Pacific (China, Japan, Korea, India, Australia, Indonesia, Thailand, Philippines, Malaysia and Vietnam)

South America (Brazil etc.)

Middle East and Africa (Egypt and GCC Countries)

The various contributors involved in the value chain of the product include manufacturers, suppliers, distributors, intermediaries, and customers. The key manufacturers in this market include

ExxonMobil Chemical

Teknor Apex

Mitsui Chemicals

Dow Corning

RTP Company

Mitsubishi Chemical

Zeon

By the product type, the market is primarily split into

EPDM/PP Blends

NR/PP Blends

By the end users/application, this report covers the following segments

Automobile Industry

Industrial

Electronic Appliances

Building & Construction

Get Customized Report at https://www.qyresearch.com/customize-request/form/1089621/global-thermoplastic-vulcanizates-tpv-market

About QYResearch
QYResearch always pursuits high product quality with the belief that quality is the soul of business. Through years of effort and supports from huge number of customer supports, QYResearch consulting group has accumulated creative design methods on many high-quality markets investigation and research team with rich experience. Today, QYResearch has become the brand of quality assurance in consulting industry.
Media Relations Contact