Hard Money Lending When It's Time to Refinance
For those seeking to refinance, a hard money loan may be a worthwhile option. A huge perk of a hard money loan is its ability to serve as a short-term loan. With these loans, the focus isn't so much on credit versus the value of the real estate.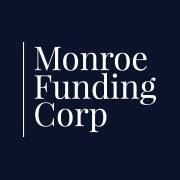 Fort Lauderdale, FL -- (SBWire) -- 06/28/2019 --For anyone entertaining the prospect of refinancing a personal property, a hard money loan will indeed be based on the value of the property. This loan can be as short as twelve months or as long as five years. The refinancing convenience aside, hard money loans frequently serve as bridge loans which assist with "bridging the gap" between the existing property owned by the borrower and the property they wish to purchase. A hard money loan is also useful for a fix and flip project, or to purchase a home if the borrower's credit history isn't up to par.

Anyone that would like to refinance but has concerns regarding their poor credit score and whether they can receive a loan may wish to consider a hard money loan as an alternative. It may provide the necessary funding without all of the red tape that comes with seeking a bank loan.

About Monroe Funding Corporation
Monroe Funding Corporation is a direct equity lender serving clients throughout Central and South Florida, specializing in first mortgages on non-owner occupied residential and commercial property investments as well as real estate loan options. Our fast and flexible loan programs get clients to the closing table quickly and professionally. For more information on hard money loans Miami, please call 954-816-0388 or fill out the application.
Media Relations Contact