Global Slitter Market Projected to Reach 686.1 Mn US$ by 2025- Predicts QY Research, Inc.
The global Slitter market was valued at 477 million US$ in 2018 and will reach 686.1 million US$ by the end of 2025, growing at a CAGR of 5.3% during 2019-2025.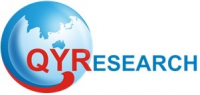 Los Angeles, CA -- (SBWire) -- 07/01/2019 --The Slitter, commonly referred to as slitter reminder, is a primary machine used in the conversion of Paper, Film, and Foil material. Designed to convert a wide roll of material into several thinner rolls, the slitter starts by unwinding a master or mill roll, continues by slitting the unwound material into various widths, and finally completes the process by rewinding the slit material onto cores of various widths.

First, for the analysis of industry structure, the slitter industry is centralized. From a regional perspective, Europe is the largest revenue area for paper cutters and a leader in the entire paper cutter industry. From a geographical perspective, China is the largest consumer market in the world.

Second, for price trend analysis, a key variable in the performance of a cutter manufacturer is the cost of raw materials, especially the speed at which any growth can be passed to customers. The price of the main raw materials varies depending on the price of the steel. This year, with the global steel industry downturn, the price of cutting machines will continue to decline at least for the next five years.

Request Sample Copy of this Report @ https://www.qyresearch.com/sample-form/form/1213834/global-slitter-market

Third, given the current demand for cutting machines, we tend to think that this industry still has a bright future. In terms of product prices, as competition intensifies, the slow decline in recent years will continue in the next few years. Similarly, gross margins will fluctuate.

This report focuses on Slitter volume and value at global level, regional level and company level. From a global perspective, this report represents overall Slitter market size by analyzing historical data and future prospect.

Regionally, this report categorizes the production, apparent consumption, export and import of Slitter in North America, Europe, China, Japan, Southeast Asia and India.

For each manufacturer covered, this report analyzes their Slitter manufacturing sites, capacity, production, ex-factory price, revenue and market share in global market.

Explore Full Report With Detailed TOC Here @ https://www.qyresearch.com/index/detail/1213834/global-slitter-market

The following manufacturers are covered:

Atlas Converting Equipment

Kampf

Euromac

Parkinson Technologies

Nishimura

Jennerjahn Machine

Kataoka Machine

Dahua-Slitter technology

Kesheng Machinery

Hakusan Corporation

Goebel

ASHE Converting Equipment

Deacro

IHI Corporation

Laem System

Bimec

Catbridge

Ruihai Machinery

ConQuip

Cheung kong Machinery Equipment

Shenli Group

PSA Technology

Jota Machinery

Yongsheng New Materials Equipment

NICELY

Segment by Regions

North America

Europe

China

Segment by Type

Flat Slitting

Extrusion Slitting

Round Slitting

Segment by Application

Paper

Film

Foil Material

Others

Get Full Slitter Market Report Now, Report delivery time within 24 hours @ https://www.qyresearch.com/settlement/pre/1e996f7b82bbca8075ddee738731dd75,0,1,Global-Slitter-Market-Professional-Survey-Report

About QYResearch
QYResearch established in 2007, focus on custom research, management consulting, IPO consulting, industry chain research, data base and seminar services. The company owned a large basic data base (such as National Bureau of statistics database, Customs import and export database, Industry Association Database etc), expert's resources (included energy automotive chemical medical ICT consumer goods etc.
Media Relations Contact