Enjoy Miami Spice 2019 in Miami Beach
Miami Beach, FL – 07/12/2019 – For those that want to try all of the great variety of cuisines that Miami has to offer without breaking the bank, Miami Spice is kicking off next month on August 1st through September 30th.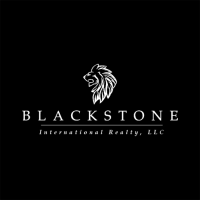 Miami Beach, FL -- (SBWire) -- 07/12/2019 --Miami Spice takes place every year. Numerous restaurants in Miami and neighboring cities will provide patrons a three-course, fixed-price brunch and lunch menu for $23 a person or they can go choose dinner for $39. It is up to the restaurant to determine whether a single or both lunch and dinner menus will be offered. Additionally, some restaurants may not participate in Miami Spice during the weekends.

In 2019, a large number of new restaurants will be participating in Miami Spice. The recently opened Coral Gables restaurant called Ad Lib as well as South Miami's Fiola have generated buzz. In Miami Beach, the Jim and Neese which is part of the Generator hotel is also getting ready to welcome Miami Spice patrons.

To see a list of participating Miami Spice restaurants, please visit the following Miami New Times link: https://www.miaminewtimes.com/restaurants/here-are-the-miami-spice-2019-participating-restaurants-11204022.

About Blackstone International Realty
Blackstone International Realty provides buyers, sellers, and renters with the finest luxury properties throughout South Florida including Miami Beach real estate. Each agent is thoroughly trained to provide clients with exceptional service, professionalism, and competency in transactions. Besides its brokerage services the company also provides in-house title and closing services. For more information on the company or Continuum in South Beach call 305-588-2451.
Media Relations Contact