The Purple Wishing Gate Gives Unique Wedding Gifts to Newlyweds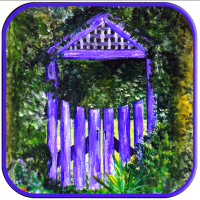 Middletown, DE -- (SBWire) -- 08/02/2019 --Trying to find a unique and meaningful wedding gift that will stand out above the rest and pass the test of time is always a challenge, but Purple Wishing Gate has the perfect solution, A Wedding Blessing Gift! Our research found that when presented with the choice between appliances, dishes, household items, or a framed wedding blessing, the winner is the Blessing!

"A Wedding Blessing," written by Purple Wishing Gate's founder, Barbara D. MacAdam, is a beautiful poem and gift that speaks to the very heart of a newly formed marriage. It's a gentle reminder that love is built on trust and mutual respect for each other's dreams, and its gentle words of hope can be a calming force in times of trouble. It's a meaningful keepsake that will be cherished for years to come.

Available in 3 sizes, this unique wedding gift offers a variety of options from the unique "ready-to-frame" 5x7 size card with backing board and lavender envelope; to the 8x10 option, matted and framed in one of the stunning Purple Wishing Gate frames, designed to fit any décor. These versatile frames include an elegant silver-jeweled heart motif, a rustic birchwood, classic walnut, pewter floral and vintage white design. All frames can be hung on the wall or sat on a desktop.

Each wedding blessing can be customized with Barbara D. MacAdam's beautiful original background art and a personalized printed nameplate that gets affixed to the mat. The printed nameplate is especially appealing, as it documents the couple's new name and date of their wedding.

Finally, if customers are looking for a "little something" to include with a money gift, the 2"x3" laminated Pocket Blessing, entitled "Our Wedding Blessing," is the perfect option. Each Pocket Blessing comes with Tibetan Silver heart or cross charm with a genuine crystal.

To view the full collection of inspirational blessing gifts or more information, contact Purple Wishing Gate by emailing: info@purplewishinggate.com or visiting https://www.purplewishinggate.com/.

About Purple Wishing Gate
The Purple Wishing Gate began with a dream. Its founder, Barbara D. MacAdam, dreamed of her 12-year-old daughter, Bonnie Rose, who had passed away from cancer, standing behind a purple gate in a heavenly garden. As people came up to the gate, Bonnie listened to their wishes, turned them into prayers, then ran off to give them to God. Thus, Purple Wishing Gate was born...where wishes made are turned to prayer, so God can keep them in His care!

Inspired by her dream, Barbara began writing and painting personalized blessings that people of all faiths can give as gifts. For the past 14 years, Purple Wishing Gate has spread inspirational messages of hope, love and gratitude; in addition, 10% of all sales go to children with cancer.
Media Relations Contact