Joseph Klock Jr of Rasco Klock Perez & Nieto
Miami, FL – 08/05/2019 – Having effective legal representation means working with an individual who is always abreast of what laws have changed and which new ones have been introduced. With something as intricately complex as law, Joseph Klock Jr. continues to carve out an impressive legal career.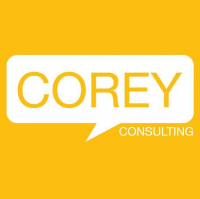 Miami, Fl -- (SBWire) -- 08/06/2019 --Joseph P. Klock, Jr.'s career in law means he has worked in a richly varied array of legal cases. Furthermore, the many years he has practiced law have turned him into a highly respected litigator. Even as his success continues to mount, he has focused on a pro bono tradition and he remains professional in all his endeavors. Joseph Klock Jr's experience includes General Litigation, International and Criminal Defense cases and he works out of South Florida. At the Rasco, Klock Perez & Nieto in Miami, he holds a Partner position.

Visit https://josephklockjr.com to learn more about him.

About Rasco Klock Perez & Nieto
RASCO KLOCK PEREZ & NIETO is a minority-owned and operated law firm dedicated to providing its clients with high quality, expeditious and efficient legal services. The firm has handled major, complex litigation, including international arbitration, commercial dispute resolution, and business and transactional matters since it was founded in 1985. Its offices are located in Miami, Florida and New York City, New York. The attorneys which include Partner Joseph Klock Jr. have worked with domestic and international clients, including public and private companies, financial institutions, entrepreneurs and high net worth individuals in a wide range of practice areas. To contact the firm, please call 305-476-7100.
Media Relations Contact